Life crossroads led Radek Procházka to boccia, in which he successfully represents the Czech Republic at international competitions. At Emil Open, he enjoys watching the success of athletes in his role as a director of this sport discipline.
Could you briefly introduce yourself and tell us something from your professional life?
My name is Radek Procházka. I studied at Mendel University in Brno and graduated with a degree in economics. My profession is macroeconomy and financial markets. And because I am primarily an auditor, financial flows became my hobby. My other hobbies include sports, semi-professional level boccia and also chess.
What led you to boccia?
I had an accident. In 1994, I was hit by a car in Prague and I ended up in a rehabilitation facility that offered these sports for the disabled. At that time, I played chess and I was reluctant to start from scratch with a new sport. My dream was to participate in paralympics and because chess is not a paralympic discipline , I decided to retrain in boccia in 2001 where I started to do much better. I started participating in national league tournaments and I managed to get into the national team.
When I look back, I am sad that Emil Open was not held when I started with boccia. Participation in games is very important for athletes because they can compete together even at an international level.
How did you get to Emil Open?
I got involved with Emil Open directly through Pavel Zbožínek. The sports club Kociánka Brno used to organise tournaments in boccia and I was helping them with the start lists and statistics. At that time, I thought that the tournament could be pushed a bit further than it was. I came up with an idea of how to provide the players with better comfort and service that they get at the games. So I took over the direction of the whole tournament and the sports club Kociánka helps in terms of personnel.
Will you tell us what you do at Emil Open? What is your role?
As the director of boccia, I am in charge of the whole tournament, I make sure everything runs smoothly. This includes full organisation including proper training of referees so they know what to do and how to do it. This is my fourth year at Emil Open and my main focus is to make sure that all participants are satisfied.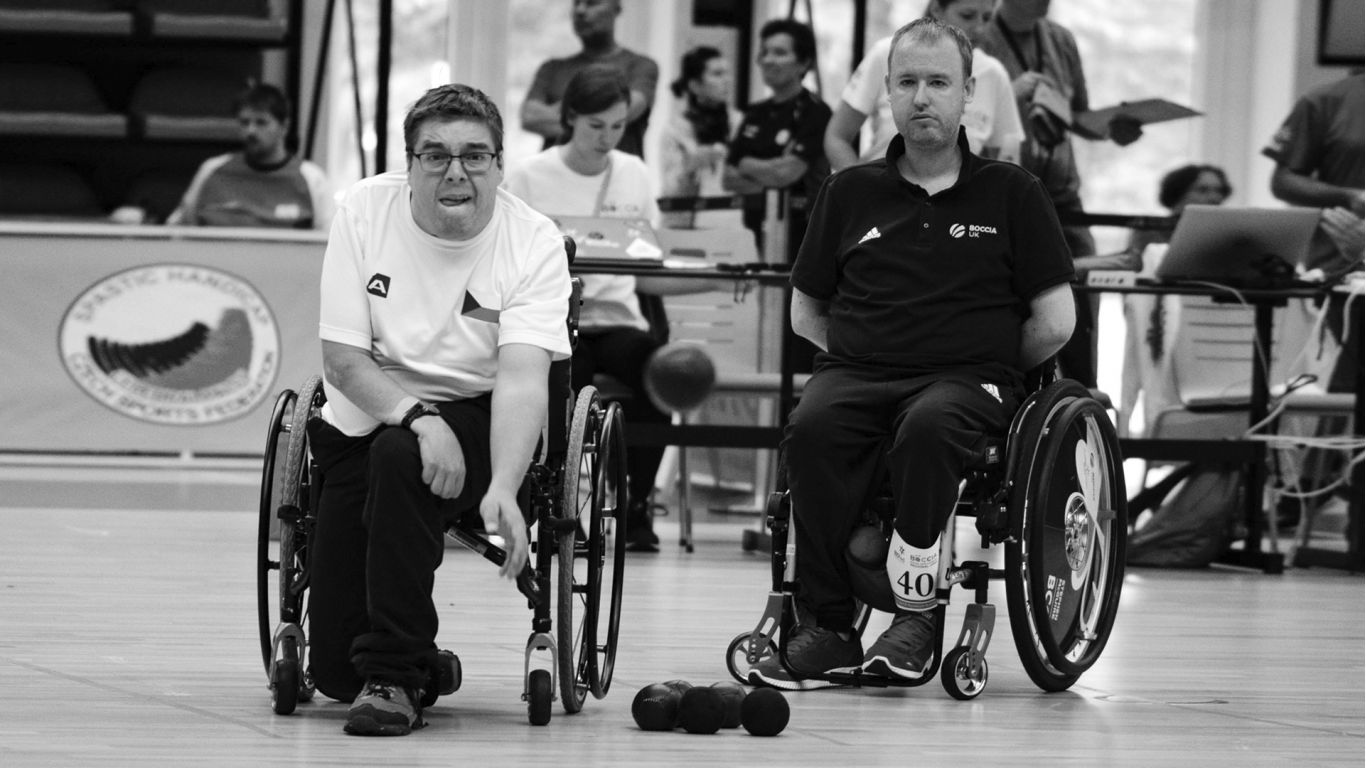 Is it time consuming?
I dedicate my time to Emil Open at least two month in advance. I contact players, referees, and timekeepers. Boccia is a demanding sport for trained staff - one tournament needs around 10 referees and 10 timekeepers. And all of them need to be trained. I take care of the training itself but also of the graphics. I prepare all visualisations that are projected on a big screen in the hall. Since I am not a graphic designer, it takes me a long time but I enjoy it anyway.
What is your most enjoyable experience from Emil Open?
What I really like is the fact that we can see the athletes at the beginning of their career. And what is even better is that many of the ones starting at Emil Open are currently the world's top athletes. For example, in the BC3 category, the most successful athlete in the world is currently Adam Peška who is also the ambassador of boccia for this year and who was supported by the Emil Foundation. Another example are top athletes Samuel Andrejčík or Michaela Balcová from Slovakia.
So we can see the athletes from their very beginning all the way to their professional careers and that is probably the most pleasant feeling I always take away from Emil Open.
What is the most delicate situation you have been in during Emil Open?
Most often it is probably some kind of communication noise where we think something is managed but it actually isn't. For example last year, we forgot medals and we had to solve it last minute. Honestly, because I try to prepare everything in advance, there are not many problems. At least not enough for the athletes to notice. Sometimes it happens that some expeditions want to argue about the results, lodge protests and take it very seriously. We always want to keep it on a friendly level and avoid rivalry. But we have to be able to handle these incidents.
What do you wish Emil Open in the future?
I wish to keep all the strength, energy, endurance and vitality. I think that the vision of Emil Open is set well. I hope that all the upcoming years will be at least as successful as the last ones. I also wish for enough finances and all the things that are necessary.