You can see Brno as at your fingertips from the areal on Kraví hora. The first thing to catch your attention is ancient Špilberk castle, to the right there is contemporary landmark – M Palace. "What a view, look," one of the participants of Emil Open was amazed. He was in his swimsuit and getting ready to jump into the pool to start his very first big competition. No doubt he will carry it in his mind, and not only because of the view on the buildings of Brno.

Just as swimming is age long Olympic sport, it belongs to the "Emil family" as well. Competitions are in swimming 25 metres, 50 metres, and 100 metres Freestyle, backstroke, and breaststroke. Only technically demanding butterfly stroke is missing. 73 participants from 8 European countries have come to Brno this year.

Thursday's opening ceremony had the Emil-like atmosphere. The host Katka Stašová welcomed an important guest, Paralympic gold medal holder Arnošt Petráček, a star of Czech sport for the disabled. "I wish you like it here, and I wish you take home many memories and experiences," Arnošt wished the participants good luck.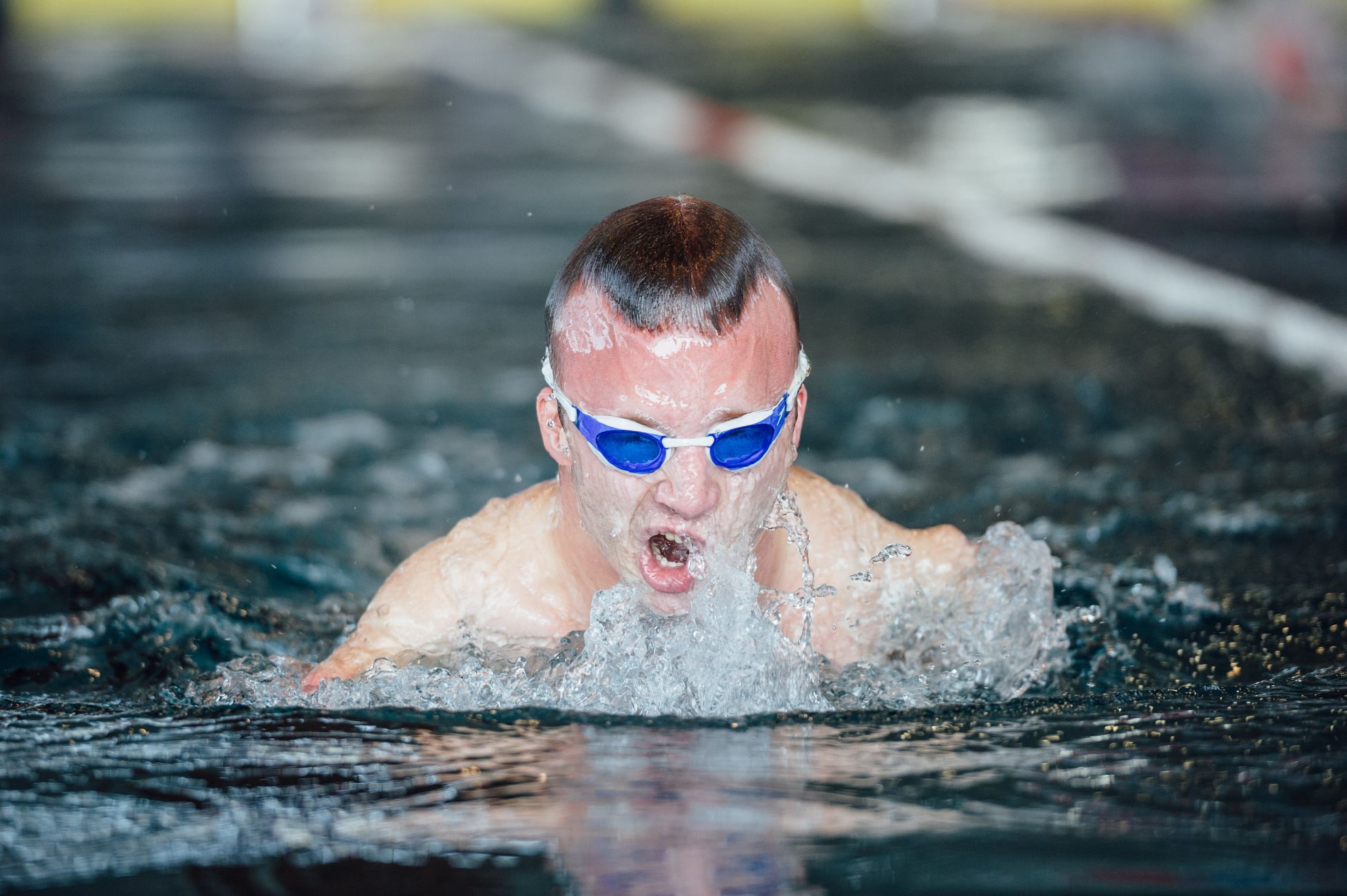 It would not be him if he did not show his swimming talent in the pool - with the swimmers who were preparing for the competition, but were willing to swim one more pool, even if it was not easy because of their handicap. But try not to swim with a gold medal holder when he is standing right next to you.

Michal Knop will be thinking back on this for a long time. He is from Horšovský Týn, he is thirteen, and this is his first time at the European Youth Games for the Disabled in Brno. "I like it here very much, and I would like to be as fast as Arnošt one day," the thirteen year old boy said after he finished swimming. He is doing athletics as well. "I run 1500 metres," he says about his sporting activities.

It would not be a competition without referees. "I will be strict, but it is impossible to see everything," said Jiří Povolný, who dedicated his life to swimming – through all roles, from a competitor through a functionary to referee. And by what he said he summed up the philosophy of Emil Open. Yes, the referees narrowed their eyes when the competitors did not jump into the pool as one man after the gunshot. Also the technique of swimming styles could not be quite according the rules sometimes.

And that is Emil Open. You come to compete, to swim, to meet the competition who might have a different disability. Was the rival faster? Was… And what? I have won as well, everyone could think, because I came here.
The swimming sport proved that it is the foundation stone of the European Youth Games for the Disabled.