Mgr. Alena Skotáková, Ph.D. teaches at the Faculty of Sports Studies. In the lessons, she also focuses on integration of the disabled into society. She is involved in many projects, she travels for education and in her free time, she prepares bocce sport for Emil Open.
Could you briefly introduce yourself and tell us something from your professional life?
My name is Alena Skotáková and I work at the Faculty of Sports Studies where I teach rhythmic gymnastics and dance as well as special education and applied movement activities. This work is also connected to scientific and project activities. I try to create projects that are focused on a particular movement intervention that will help the participants. For example, we were teaching self-defence to people with visual and physical disabilities and we are now preparing self-defence for patients with autism. In the past, we had a big project in cooperation with CEITEC where we taught dance to seniors and it was amazing! It was a fun project at a very high scientific level.
How did you get to Emil Open?
I was approached by professor Válková, who is the soul and guru of the whole sporting event at Emil Open. It's about 5 years back when she asked me to be the bocce guarantor.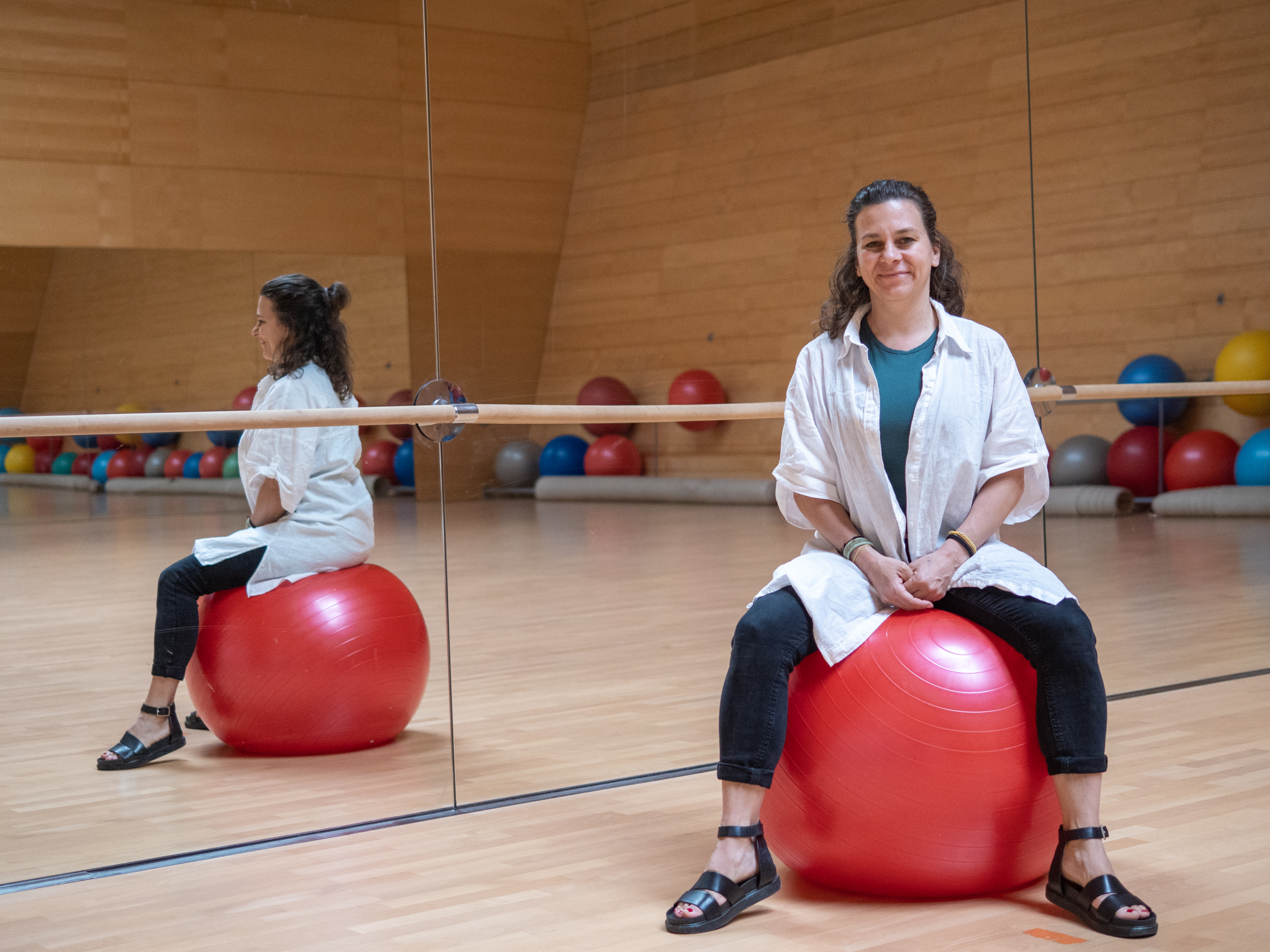 What led you to this sport? Could you shortly describe it for us please?
I got into bocce when preparing for Emil Open. I went through various training sessions, I watched several tournaments and got to know this sport in all its aspects. There is also boccia at Emil Open but beware, it's a different sport that takes place inside the gym. Bocce, on the other hand, is played outside on grass. Simply said, the principle of this game is very similar to the french game pétanque. The difference is in game balls - there's a different jack that we call pallina and larger game balls.
What do you do at Emil Open?
As bocce director, I supervise the course of the game, organisation and volunteers of the tournament. I write down the results or I write propositions and create the game system. An integral part of the preparation is a short training of referees right before the tournament. It's not too difficult because the rules are quite simple. I have a volunteer that has been working with me for four years and she will be in charge of this training. And thanks to the cooperation with other skilled volunteers, organising bocce is a rather pleasant thing and I also get more time for the long-planned culture overlap. We would like to organise performances of dance and exercise groups of people with different disabilities.
Is it time consuming?
It was really time consuming in the first years of Emil Open. Now we know what to do and we've gained a lot of experience. I spend some hours between work or on my way to work on public transport.
What is the most enjoyable experience from Emil Open?
We've collected many experiences. Every year at Emil Open, we see the enthusiasm and great joy of athletes. I like the fact that in comparison with regular sport, there's almost no rivalry and competition. Everything is in a joyful spirit.
Most of all, I like to watch the integration itself in the live stream. We can see volunteers who are initially unsure. Many of them had never worked or met a disabled person. After a while they get to know each other and get over it. They relax, help with enthusiasm and simply enjoy it. We can see a much bigger change in the behaviour of high school volunteers during their first hour at Emil Open. At that point, I am very pleased to see that they realise that there's nothing to it and many of them volunteer the next year.
What is the most delicate situation you have been in during Emil Open?
Probably the biggest complication is that people sign out and in at the last minute. Which means to change the game system. But I can't think of any specific delicate situation. Sometimes the language barrier can be a problem. For me, Polish is still understandable but to communicate with Bulgarians is a bit worse and so on. So it's usually communication. It takes us a while to agree on requirements and rules. But most of the time we are in a good mood anyway.
What do you wish Emil Open in the future?
I wish Emil Open to continue. Which comes hand in hand with enough finances and enthusiastic people - organisers and participants. I wish the athletes to take away only the best experiences and to those who go to Emil Open again I wish to take away something new.