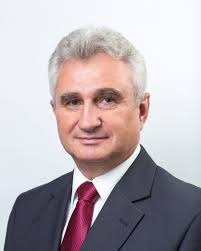 Dear friends,
It is my great honour to support already the 6th European Youth Games for the Disabled "Emil Open".
Sport occupies an irreplaceable role in our lives, it consolidates our health, it brings us happiness and excitement, but occasionally also sadness and disappointment. However, above all, it connects us in facing challenges, overcoming obstacles and reaching our goals.
Every athlete knows that nothing is without a price, that everything depends on one's will, patience and determination, and that behind every success there are long hours of hard work. I admire all these qualities, especially with people who do not let anything to stop them and despite of their disability they show admirable performances.
I wish to all of you good luck, many successes, and a lot of fun.
Milan Štěch
President of the Senate of the Parliament of the Czech Republic