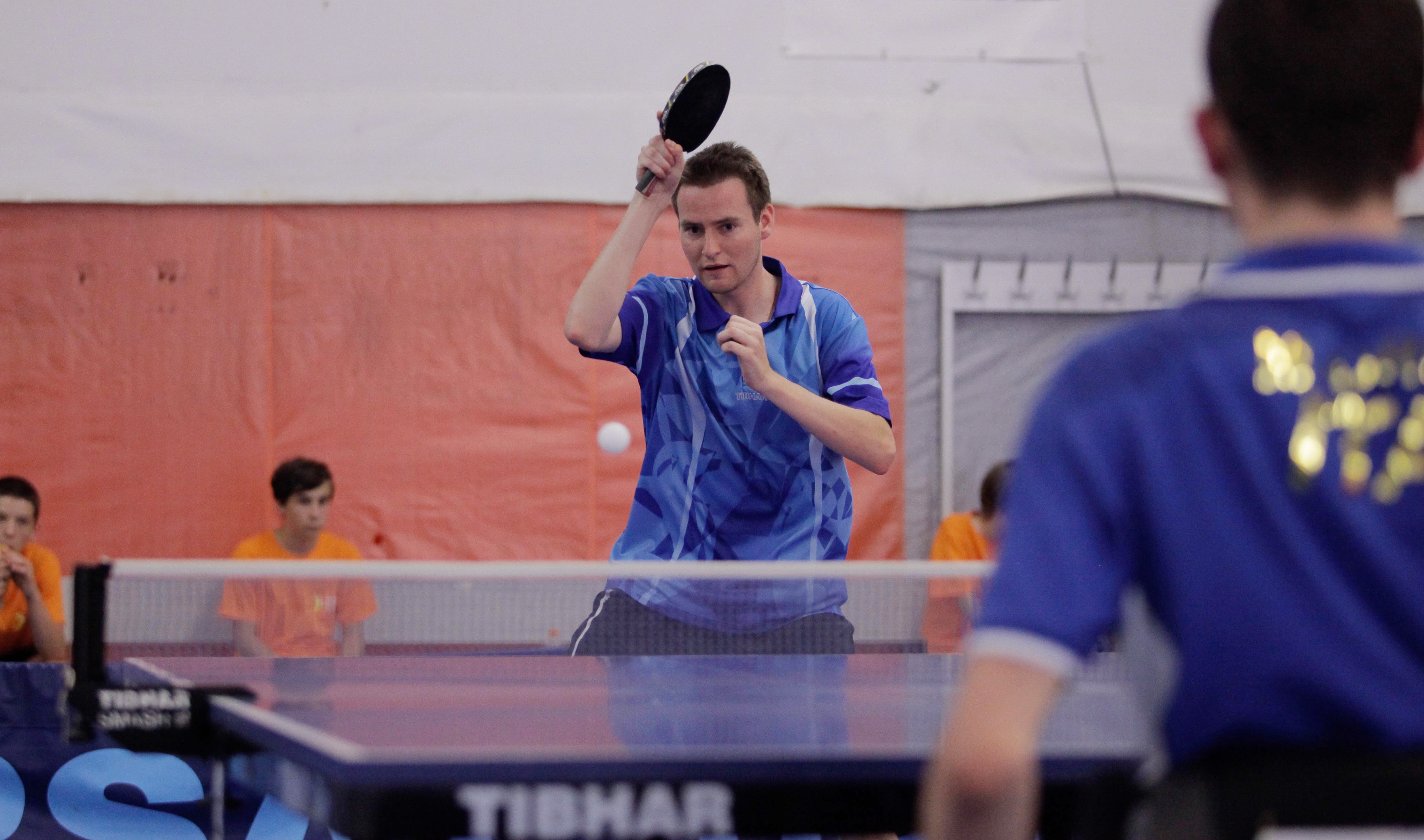 Gold medal in the singles and the Two-members Teams at the IWAS U23 World Games for the Disabled in 2016 - these are the greatest achievements of table tennis player David Půlpán, who will not miss even this year's Emil Open. The native of Třibich in Chrudimsko has to cope with the congenital defect of the right lower limb, it is about 20 centimeters shorter. In his walk he must help with ortho-rotation, but he is able to challenge the non-handicapped opponent in the jersey of El Nina in Prague.
What does the Emil Open mean to you?
It is a great event, especially for beginners who can get more familiar with the whole sporting environment. The attendance of the Paralympic winner in swimming Arnošt Petráček, successful athlete Kateřina Nováková and other great athletes who can show their way to others, that will be very helpful. In the games I have already started in 2012 and 2013, both years I won.
How was your preparation for this year´s event?
Unfortunately, I was not able to spend as much time as I could on my training due to school duties. However, I have managed successfully the state exams and I can now fully focus on the whole tournament. I believe I will be able to get good gaming at the last minute.
What are your ambitions while entering the tournament?
If I manag to build on a last year´s victory from the World U23 Games, I would be very happy. But I feel like I really did not have enough training so I want to enjoy all this year's games and meet friends.
Table tennis is one of five sports at this year's Emil Open. Is this sport really good for handicapped people?
Table tennis has already appeared on the first Paralympic Games and has a long tradition. This is the main reason why it is very popular among handicapped athletes. Additionally, there are many categories in table tennis for both wheelchair users and standing players. It can be played by almost everyone and also disabled people, and it has already gained its strong place in international events of a similar type.
How would you attract the fans to come to the table tennis competition in Brno?
It is certainly interesting to see how individual players cope with their disability. This is, of course, admirable for all sports, but there are many variations in table tennis, as well as many different game styles. Table tennis is simply a beautiful sport and I am glad to be able to play it at this year's European Games.