The European Youth Games for the Disabled Emil Open finished the ninth year. Despite the current situation with coronavirus, almost 300 participants arrived in Brno. Those who could not come cheered from their homes. Now, the organizers are planning the jubilee 10th year! Which will hopefully come back to the heart of the Brno city to Svoboda Square.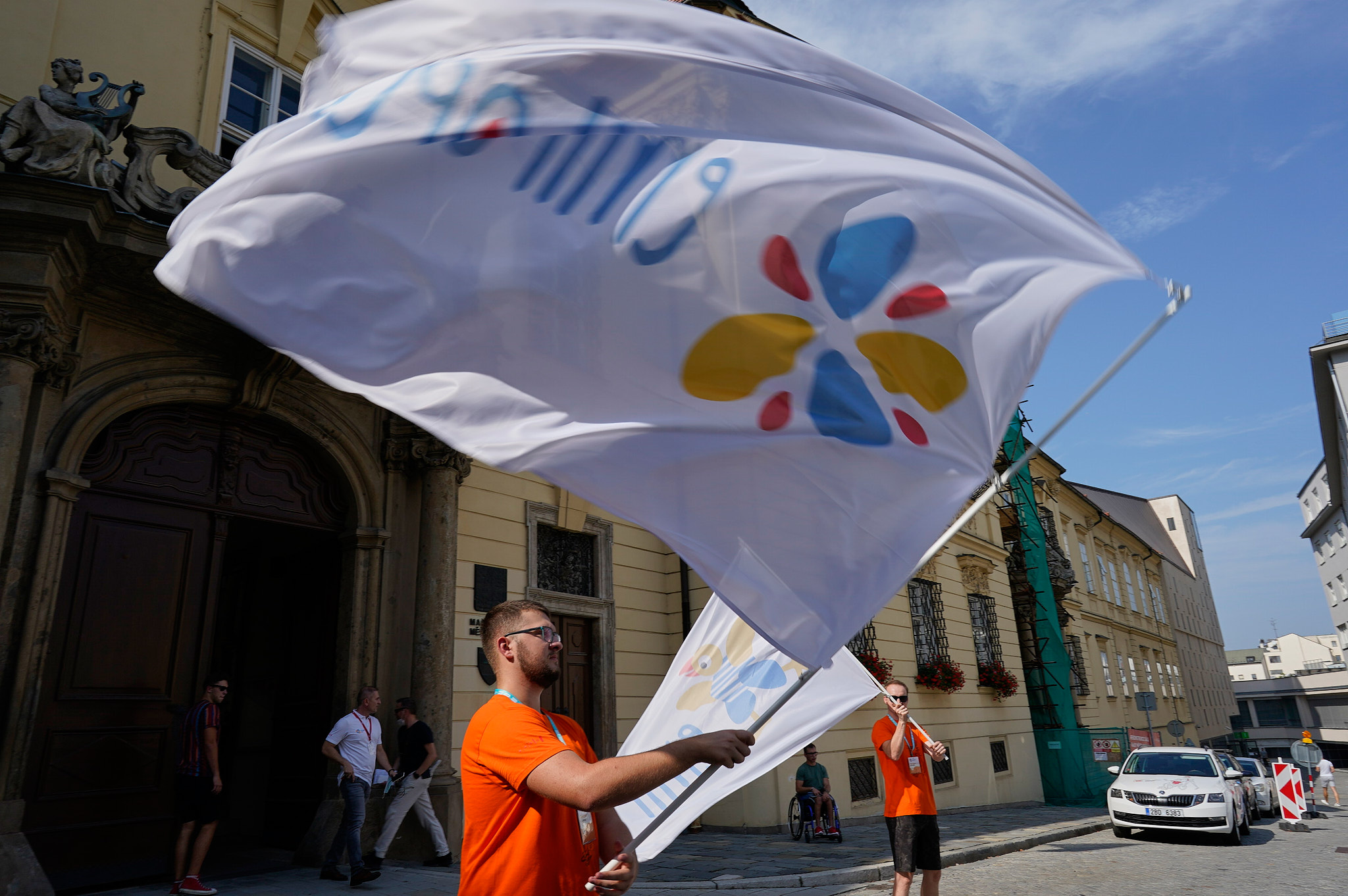 Pavel, it has been a few days since you solemnly finished the ninth year of Emil Open. What are your thoughts?
Amazing! I was not expecting such a big and positive feedback that we did not give up on Emil Open and organized it despite the discouragements.
What really went well this year?
We made people happy! And that is the most important. That is why we organize Emil Open. To see the joy from movement, meeting new friends, new friendships…
But as I know you, you want me to be more specific :-) So, I am happy from two things.
The first is, we managed to do a great promo for the Emil Open again. We approached the mayor of Brno to get involved in the creation of our motivational video and, together with us, to show everyone, not only the disabled, that overcoming yourself is possible. Such messages are important especially for young people who became disabled due to some injury. It was beautifully described by Kristýna from the Adapted association who, together with Honza, became a challenger and a partner for the mayor. It was wonderful to see how a person with a disability is giving strength and courage to a healthy person and showing that his limits are only in his mind and that he can do more than he thinks. Who has not seen the video yet, you can check it out here in video. I can only confirm that the mayor was really scared.
The second thing is that we started the cooperation with Junior TV. Which happened by a unique connection of professionals and children, including the ones with disabilities. Together we created a multi-day marathon of reports, live broadcasts and studio interviews. Great work of Jaromír Kučera and the team from Televize spolu, Handmedia and MUNI TV. It was amazing to see this group in action. For example Jirka Brychta who tried the role of an editor for the first time or Michaela Janků who cut video with her chin or Samuel Rychtar, an experienced finalist of Czechoslovakia's got Talent or an amazing 9 year old director without whose OK, nothing could have come out. :-) I am very happy from this cooperation and I can tell that there will be one more report where we are going to announce another cooperation.
And what did not work out? :-)
Nothing that needs to be mentioned. Only little things that we hope were not noticed. The most important thing for me is that the team takes it with heart and not that everything is 100%. But the evaluating meeting is awaiting us so we will see what the team thinks.
This year was different especially due to the current situation - the world's pandemic. What complications did it bring?
A lot. Right before the pandemic we opened the first round of applications, where we had 953 participants from 16 European countries signed up. After coronavirus, there were only 611 from 11 countries and because of the steep fall in the days before Emil Open, we stopped at almost 300 participants from 3 countries.
This obviously caused many complications. For example, constant changes in accommodation bookings, in the logistics of planned transport, but also in the accompanying program and sports schedule. We had to cancel table tennis at the last minute.
Everything was already prepared for athletes. That is why we decided to at least send T-shirts, accreditation cards and one set of medals to the teams as greetings. Because we kept receiving sad but also very nice messages with apologies for not being able to come.
I am very happy that thanks to the live stream, they were able to be with us at least at distance and we were able to say hello to them at the opening ceremony. The flag bearers role was taken by figure skaters from TJ Stadion Brno. So we were able to say hello and show that we were thinking of them.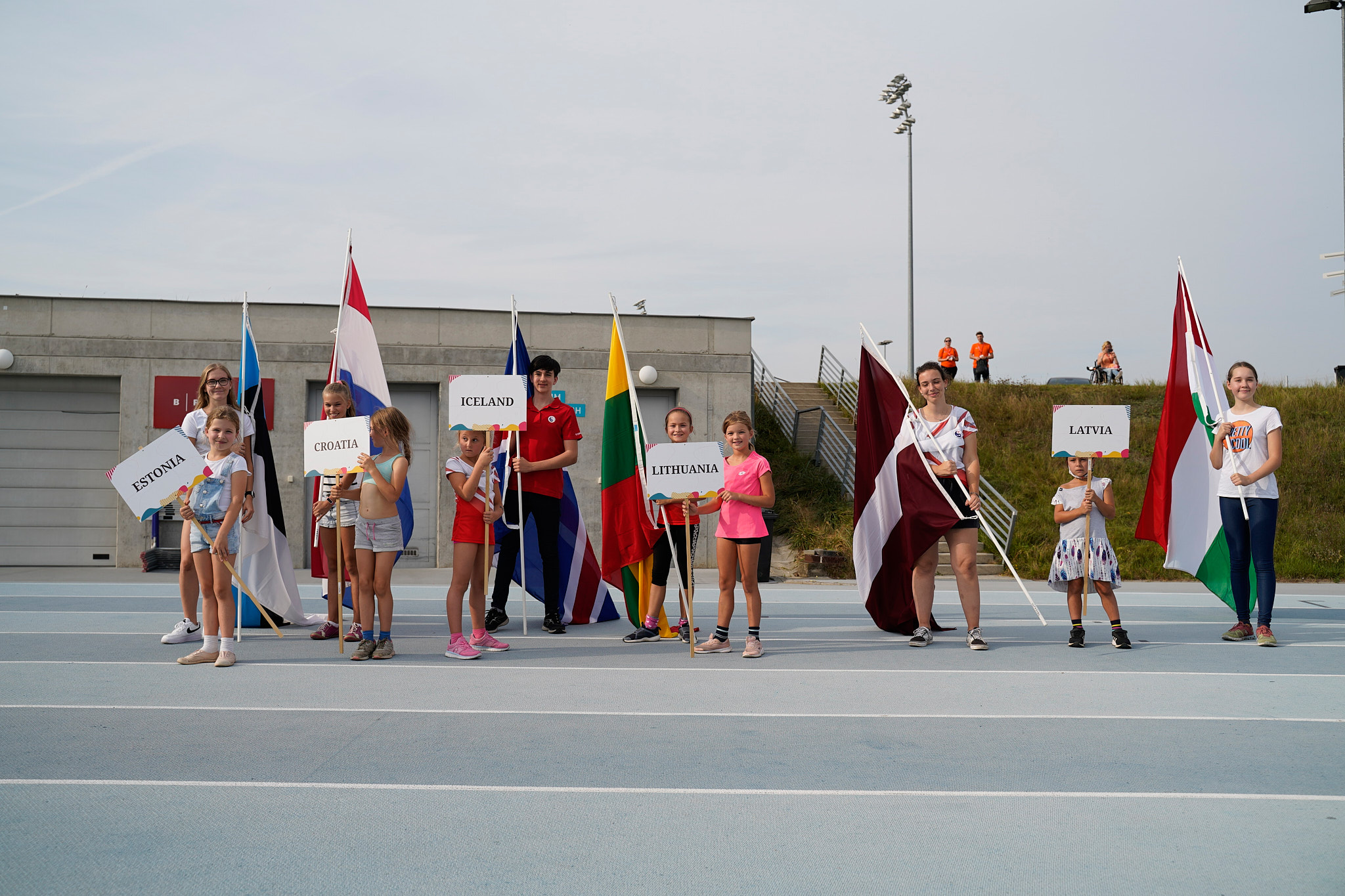 You are awaiting the jubilee 10th year of Emil Open. The date should be between 23rd and 27th June 2021. What news are you planning?
The biggest is the come back to Svoboda Square with our accompanying program, which is very important for us. It makes us more popular for company partners but mainly, the public can see how good athletes participate in Emil Open.
So you also count on programs for the public?
Yes. The square is an ideal place for presenting not only our activities but mainly the sport for the disabled itself. We are planning a three day program full of different sports, dance and musical performances. We definitely want to give space to all sports clubs and organizations from the whole South Moravian Region to present themselves. And there is a lot to show, no doubts.
Everything will start with the opening ceremony on Wednesday. And for Thursday and Friday evenings, we are preparing an international match in wheelchair basketball and wheelchair rugby as the highlight of the day.
Are you thinking about a new sport for participants of Emil Open 2021?
We were already thinking about other sports for this year but due to the mentioned reasons, we pulled them away. We would like to add sports such as archery, para golf or to organize a camp for newbies in basketball and rugby. The hunger for sports events is huge and during this year's games, I got two new ideas - to build a tradition of junior athletics competitions for wheelchair users and to renew the ligue bike in athletics in Brno. So who knows, we may even try the organization of registered competitions. Personally, I would be very interested, and even more so, if it were an embedded race of a traditional athletic meeting.
Pavel, can you describe what such an organization takes? I was thinking, it takes you the whole year to get partners, to manage everything, to approach schools and participants. There will be a lot of work right? :-)
It would be nice if we could spend the whole year organizing but it doesn't work like that. I come first :-). In fact, right after the end of the games, we need to plan a new date for the upcoming year, approach partners and book accommodation capacity. In February, I invite the vice president who sends out the first information to participants where we inform them about the date of Emil Open, sports we are going to open and we open the first round of applications. Then we are joined by the sports director who writes down the sports propositions, the accommodation coordinator who checks the booked capacity, the coordinator of volunteers who starts the recruitment, coordinators of transport and accompanying program and the team for media support.
Up to March, the start of Emil Open is done voluntarily and in our free time. Then we start preparing the games almost daily. Except for the last month, that is like a full time job.
How many people take part in the organization?
I described the main one, seven people. But we also have to count other teams that join during the games: sport - directors of individual sports, sports grounds managers, referees, production - from the production of T-shirts, banners, medals to the provision of furniture, adjustment of sports grounds and of course a number of volunteers in the positions of team delegates, accommodation coordinators etc.. With our standard number of participants, we need around one hundred and twenty.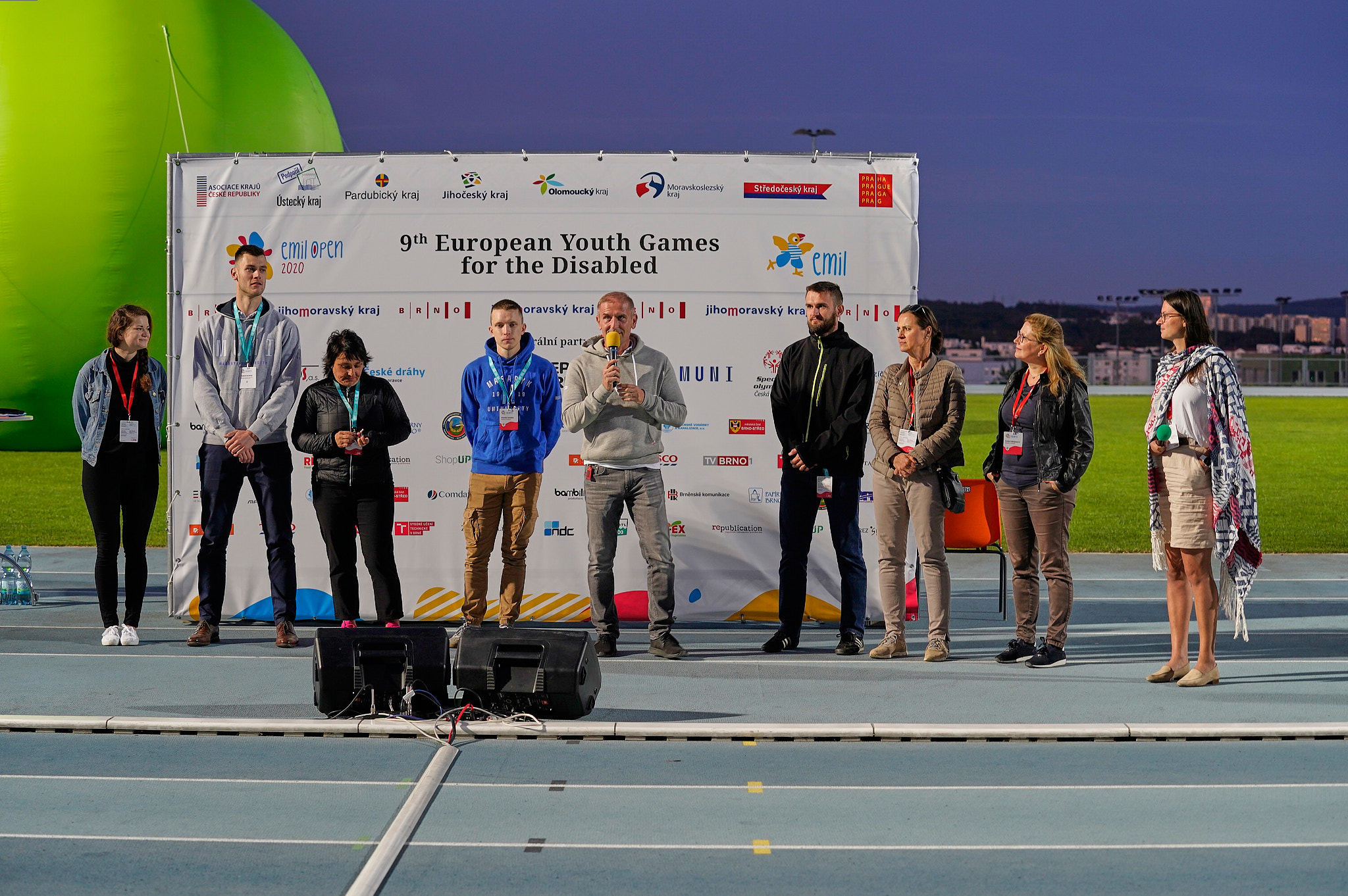 We have already touched the topic, Emil Open happens thanks to partners. Who took part this year?
Firstly, there are our traditional partners - Brno city and the South Moravian Region. We couldn't even think about the organization of Emil Open if it wasn't for them. But this year, there were seven regions who contributed to the participation of their athletes and paid them accommodation fees and food. But it makes me sad that there are not all 14 of them. But when there is the Olympics of children and youth, no region thinks if they financially support or not. And in our case, it is not about hundreds of thousands but dozens. Although the Association of Regions of the Czech Republic took over the auspices of Emil Open and recommended all regions to participate financially, for some, it is about long discussions to release 26,000 for the basic expenses of "their" disabled athletes. I find this undignified on both sides.
We are very happy of getting a new general partner - Teplárny Brno, a.s. and main partners - SAKO Brno, České Dráhy and ČEPS. There are other significant partners such as Masaryk University, The Czech Movement of Special Olympics or Wheelchair Ligue.
There are many individuals with beautiful stories and reasons why they help us. They all deserve a huge thank you!
What else awaits you organizationally until then?
What awaits us due to coronavirus? I don't know… But if it is possible, we would like to organize the first international figure skating competition of the Special Olympics athletes on the 16th and 17th October and to build a stall with punch "Advent on Zelňák with Emil" on Zelný Trh in Brno from the 23rd November to 24th December. We are also preparing for the first year of Winter Emil Open which should happen between the 13th and 17th January 2021 in the South Bohemian Region.
Can the public support the Emil Endowment Fund? Maybe like it was on the show Face to Face with Jan Kraus?
Everybody can contribute to the "stories" of our athletes on www.emilnadace.cz/pribehy or you can join us as a volunteer at our stall and sell the advent punch with us. Last year, we supported many of them with the amount over 300 thousand czech crowns thanks to https://emilnadace.cz/103-puncu-pro-emila-letos-od-kolebky-po-paralympiadu.
Is there anything you want to say to the readers?
Of course, I will use our motto: Fly in it with us! And believe that it is not always about the money. Let us know and we will figure something out :-).