Patrik Kaleja came to Brno from Eastern Slovakia. He is from Sabinov and is attending a special school in Levoča. The fourteen years old boy has been blind since he was born. It does not make him to have less vigour, quite the opposite. He is running on the tartan of the Pod Palackého vrchem areal like a wind, when his physical education teacher Tomáš Kočiš was accompanying him.

And he was not only running, he was also long jumping, with the help of his teacher. Three, two, one, jump… That is how the jump looks like for a blind athlete that is guided by his guide who counts to tell him when he should jump. In the darkness, you cannot see anything before the jump, during the jump or after it. Just endless darkness. It is admirable and brave. By the way, Patrik jump 391 cm in Brno. His coach said that it a good performance, because they have to place for trainings at the school. This is one of the stories of Emil Open participants.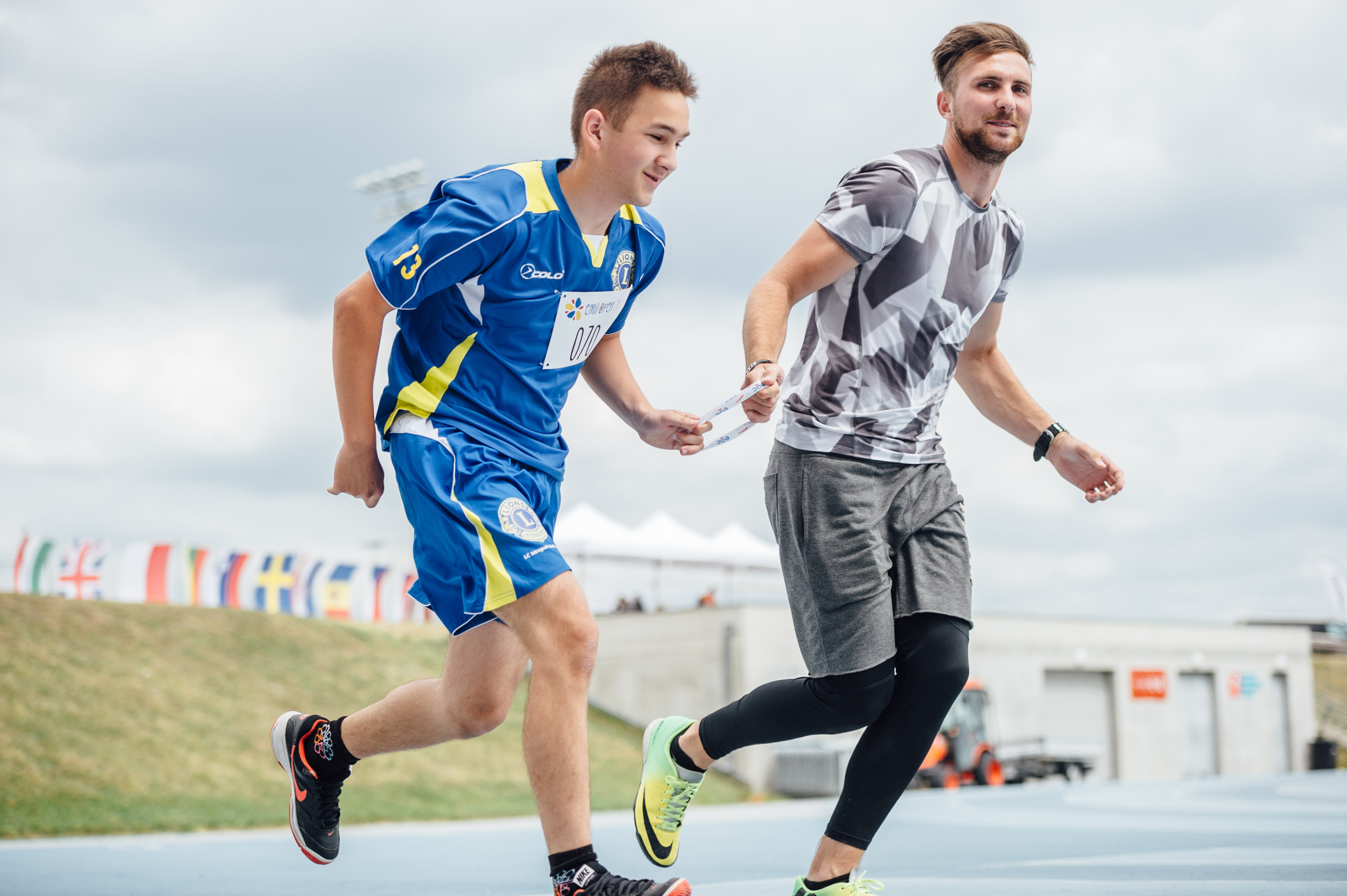 There is a lot of hard work behind it and even harder since Patrik is blind. "I work with him at the physical education classes," says his teacher. "Patrik likes athletics, not only running and long jumping, but he is good at the cricket ball throw as well," he praises his versatility. The teacher admits that to train children with handicap is much harder. "The main thing is that Patrik wants to practise, work on himself, he is interested in sport, and that makes my role as a coach and guide in running easier," he explains.

Few weeks ago, Patrik attended a school competition for the disabled in Prague, where he captured the attention by his performance in running 60 metres. "He likes running most of all," the coach says about Patrik's favourite sport which he has been doing for five years. There is one disadvantage for Patrik, he cannot find and see his idol on internet or in the TV. So he has to depend on what the coach or his friends say. "Yes, they were talking a lot about Usain Bolt, how fast he is, how he know how to run," the little hero of Emil Open says about the Jamaica sprint legend.
Both Patrik and his teacher came to Brno for the first time in their life. Because of Patrik's disability, they cannot enjoy the city beauties. "But we are here because of the sport. We like the organisation, we are happy we can compete and meet people with similar destiny," says the teacher.