The parade of sixteen European teams was the part of Opening Ceremony of the European Youth Games for the Disabled Emil Open 2018 this afternoon. The participants met in the sporting areal of BUT in Brno Pod Palackého vrchem. Each team with the flag bearer in the front presented their athletes in the parade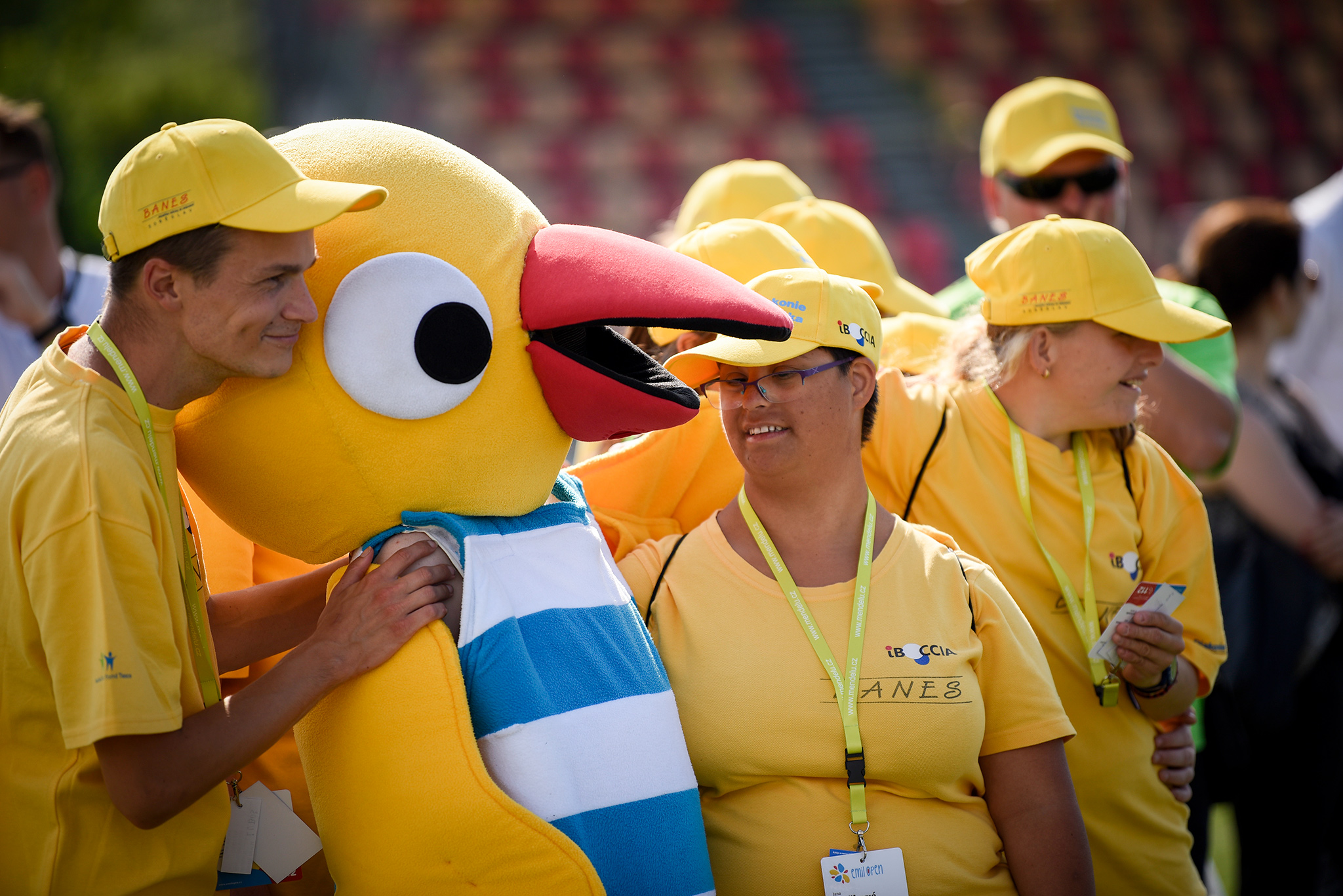 After that, the city of Brno representatives and the Emil Foundation representatives told their speeches. Paralympics gold-medal holders Jiří Ježek and Arnošt Petráček also shortly talked to the athletes. "I am really happy I can be at an event like Emil Open, because it reminds me of Paralympics. I am glad that I will go to Kraví hora tomorrow and I will swim with the participants," said Arnošt Petráček, gold medallist from Rio de Janeiro Paralympics.

"I am so happy about how many young talents with enthusiasm for sport I see here. I wish you enjoy the Games and find new friends here," encouraged the athletes disabled and the most successful cyclist in history Jiří Ježek. The Games were ceremonially opened by the organisation committee president Pavel Zbožínek and the vice-president Veronika Kuchtová. The representatives of athletes and referees said their oaths about fair play and after that there was accompanying programme, the launch of a new book and a music performance.