Petr Vajda, PhD spent many of his student years at the Faculty of Sports Studies, from where his path led to Emil Open. He took over the position of swimming director four years ago and together with a team of other people, he makes sure everything runs smoothly during the competitions.
Could you briefly introduce yourself and tell us something from your professional life please?
My name is Petr Vajda and I am professionally involved in sports and psychology. I recently completed my PhD studies at the Faculty of Sports Studies. I used to be an active swimmer but when I came to Brno I started to work as a coach in Kometa Brno Swimming Club and later in Swimming School Brno. I've been involved in swimming for 12 years.
What led you to Emil Open?
It was a coincidence. At that time, the former director quit and I was asked if I wanted to organise swimming competitions. I was an active swimmer those days and I even taught some swimming subjects and the Faculty of Sports Studies and I was also collaborating on swimming publications. When I was offered the position of swimming director at Emil Open, of course I took it.
What do you do at Emil Open?
It's my fourth year as a swimming director at Emil Open and I am in charge of organising swimming competitions. We create an organising team together with Kateřina Strašilová and other referees and volunteers, when it comes to deciding the course of the race, more or less, we have full autonomy. Basic requirements - time, number of participants, etc. come from the management but otherwise the course of races is up to us. Our task is to prepare a good schedule and heat. We also take care of the result processing, coordination of athletes and dealing with emergency situations. We work under pressure and everything has to run smoothly.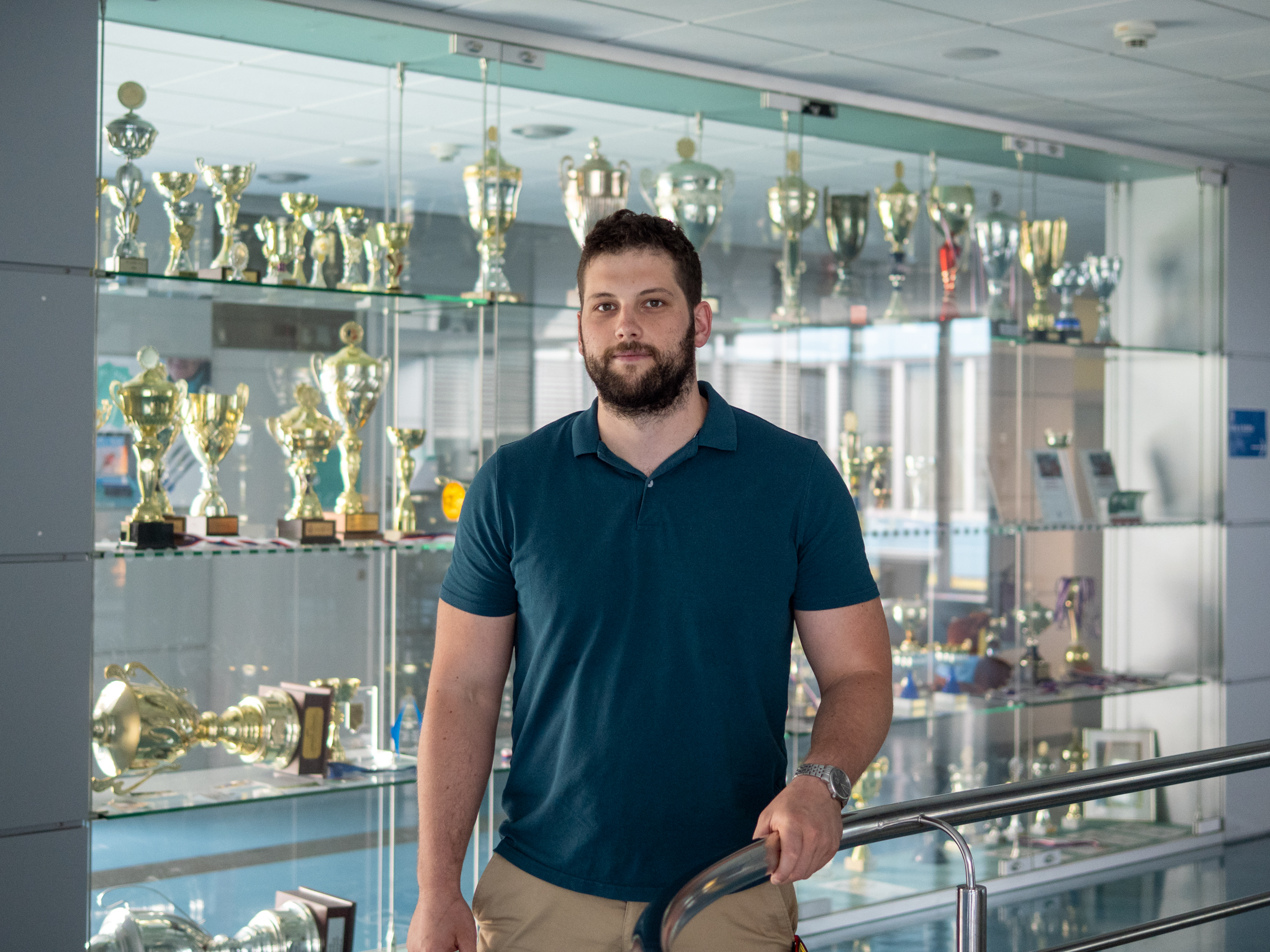 Is it time consuming?
It's very diverse and it's difficult to evaluate. We had two challenging years because of covid when it was time consuming and the conditions kept changing. We felt the time was difficult, especially during the preparation before the race. Once, the date of the race was changed. I hope it will be calmer this year and I look forward to it.
What is your most enjoyable experience from Emil Open?
I don't want to say only one experience. The atmosphere at Emil Open is always fantastic. The best part is probably the medal ceremony, it is set up to give out as many medals as possible. Ceremonies are always filled with joy and euphoria.
What is the most delicate situation you have been in during Emil Open.
There were very many of them. Most difficult situations arise from communication with organisers or athletes. Last year, for example, our starting list didn't fit. We had to make changes 30 minutes before the race. So generally, last minute changes are the most difficult ones. However, we try to solve all problems with caml mind and we aim to process the coming changes so that they affect the athletes as little as possible.
What do you wish Emil Open in the future?
I wish for better sports conditions in Brno. Interest in Emil Open is still growing and especially in swimming. There is no suitable sports venue in Brno, a 25 metre swimming pool with sufficient capacity where we could comfortably organise swimming races. That's my biggest wish for Emil Open, to change this situation as soon as possible so even more swimmers could come to Brno for the games.