To have fun and help at the same time. That is what several spectators of the Eye to eye Jan Kraus show were able to try. He moved from the red sofa to the Brno theater Radost. Thanks to the beneficial event, every visitor supported the Emil Endowment Fund that helps children and youth with disabilities to do sports. The total earnings from the entrance fee is 55,900 Czech crowns. The Comdata company also handed over a check worth 71,000 Czech crowns.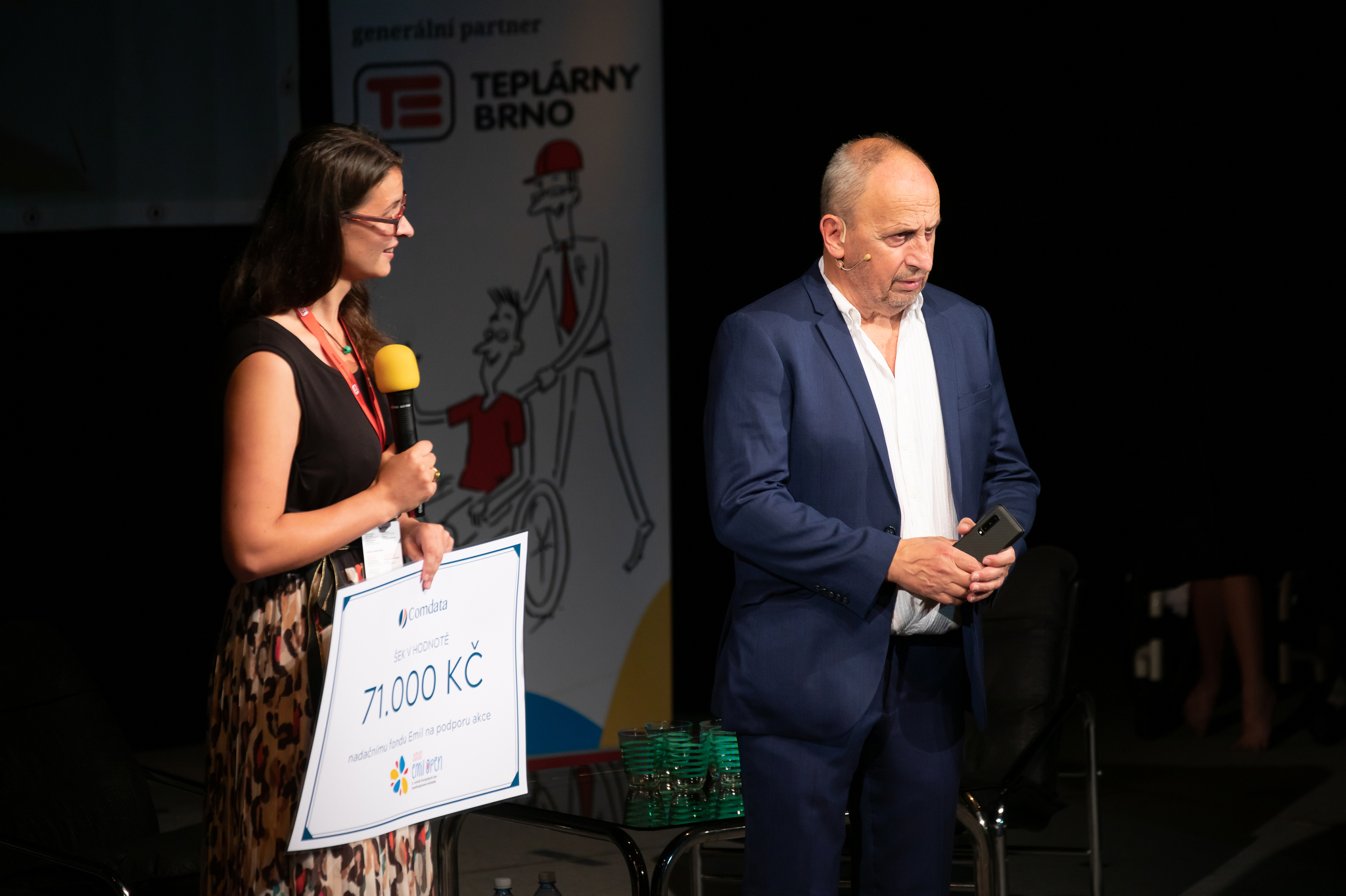 "I have a present for you" said the twelve year old talented singer Samuel Rychtar right after arriving. Jan Kraus found a yellow instrument in a box - ukulele. "I thought you could like it. It is a cute instrument, it could fit you," added the young singer. He also sang his own song, he wrote its lyrics together with his mum- He was five at that time.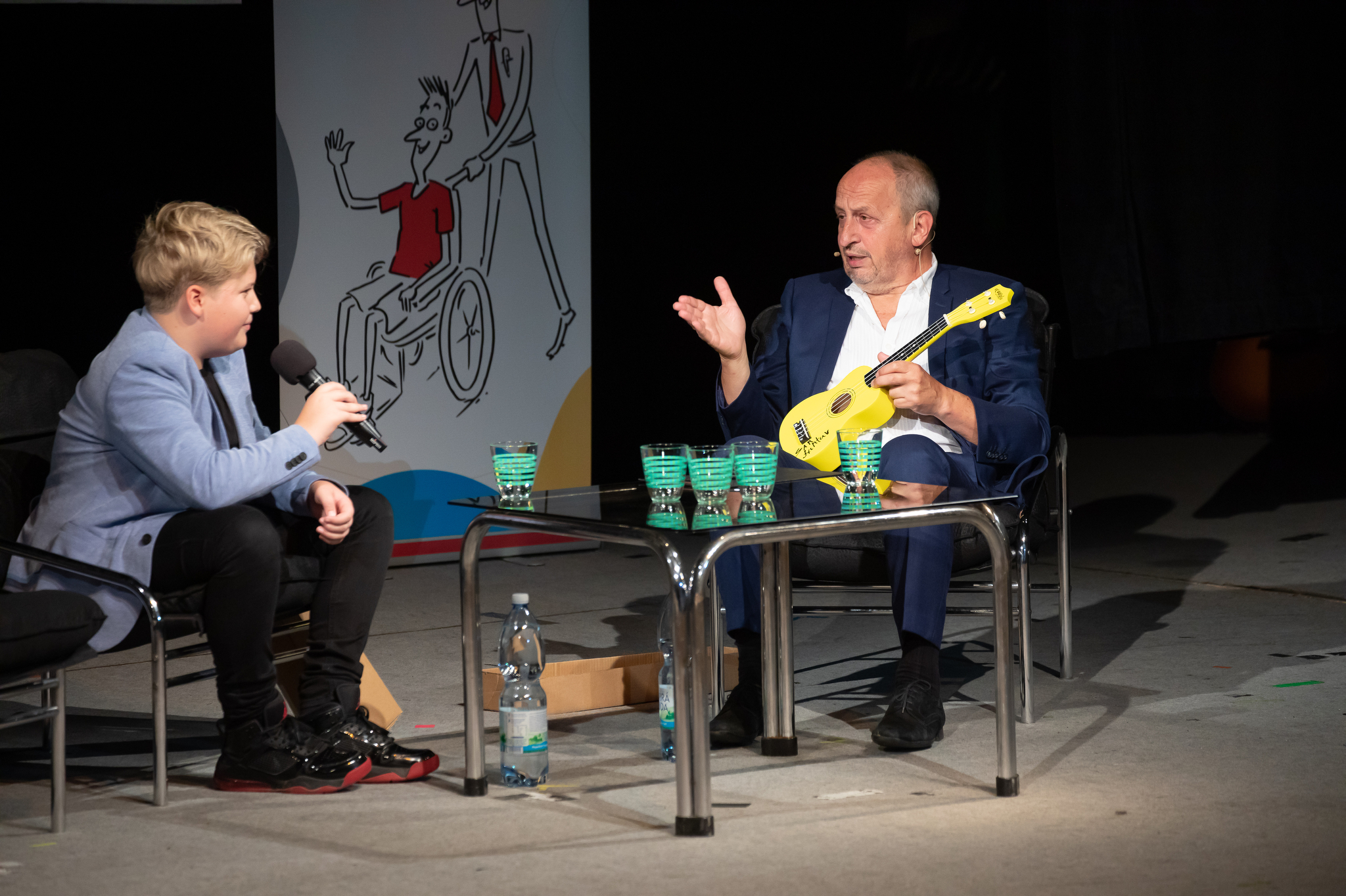 One of the guests was a moderating couple of this years' Emil Open - Kateřina Nekolná and Aleš Kisý in his wheelchair. Together with them, Jan Kraus talked about sports or for him sometimes "annoying" smartwatch. Aleš, humorously and exaggeratedly, remarked that a smartwatch can make him happy at some point. And that is when it "praises" him as a person in a wheelchair for walking up one floor.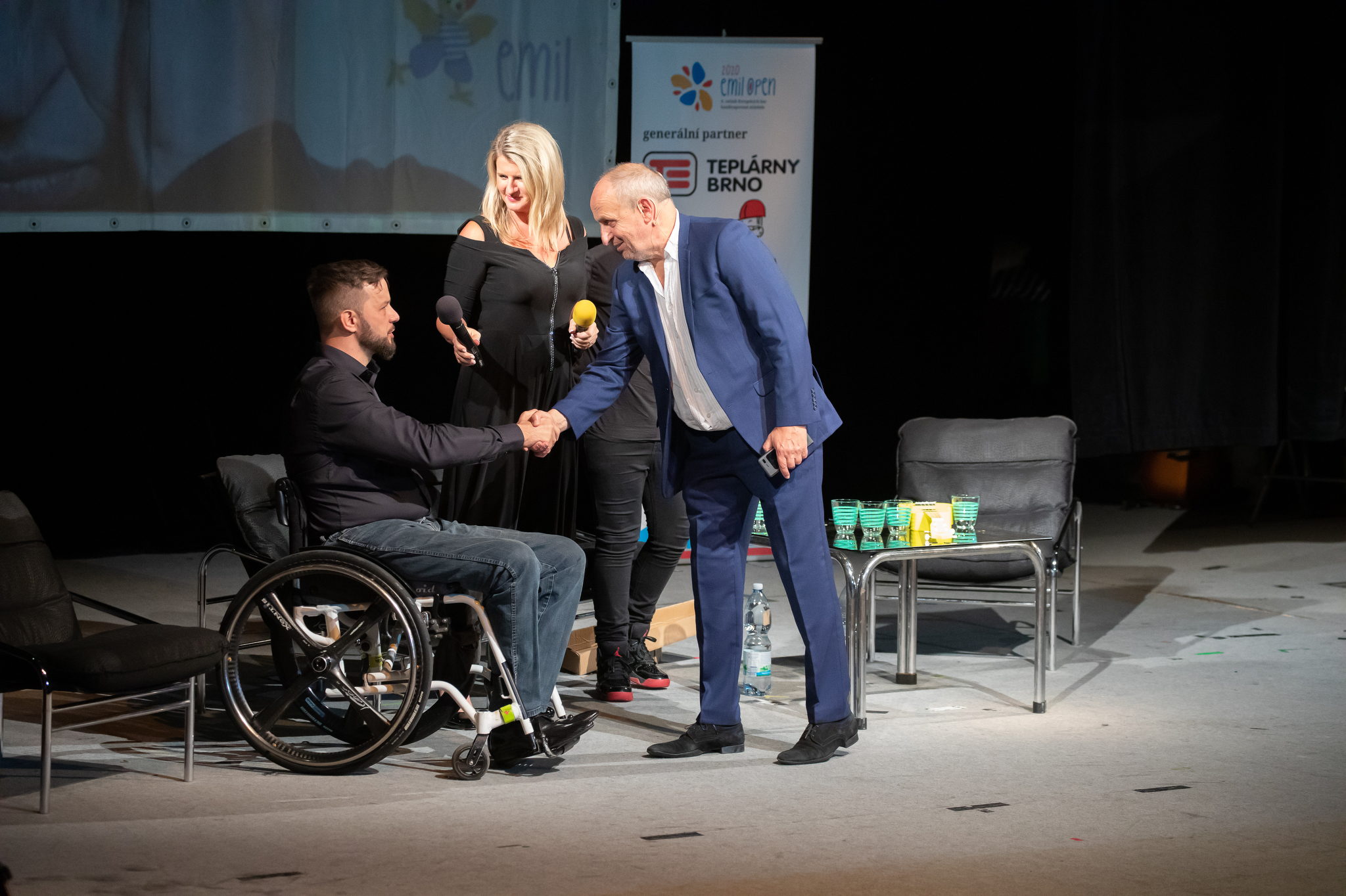 The last guest was Dušan Vitázek. Even together they talked about Brno. "Where else can you go mushroom picking and then cycle to the theater for 700 spectators," said the actor. At the end, he introduced his new author's song, for which he is now shooting a video clip.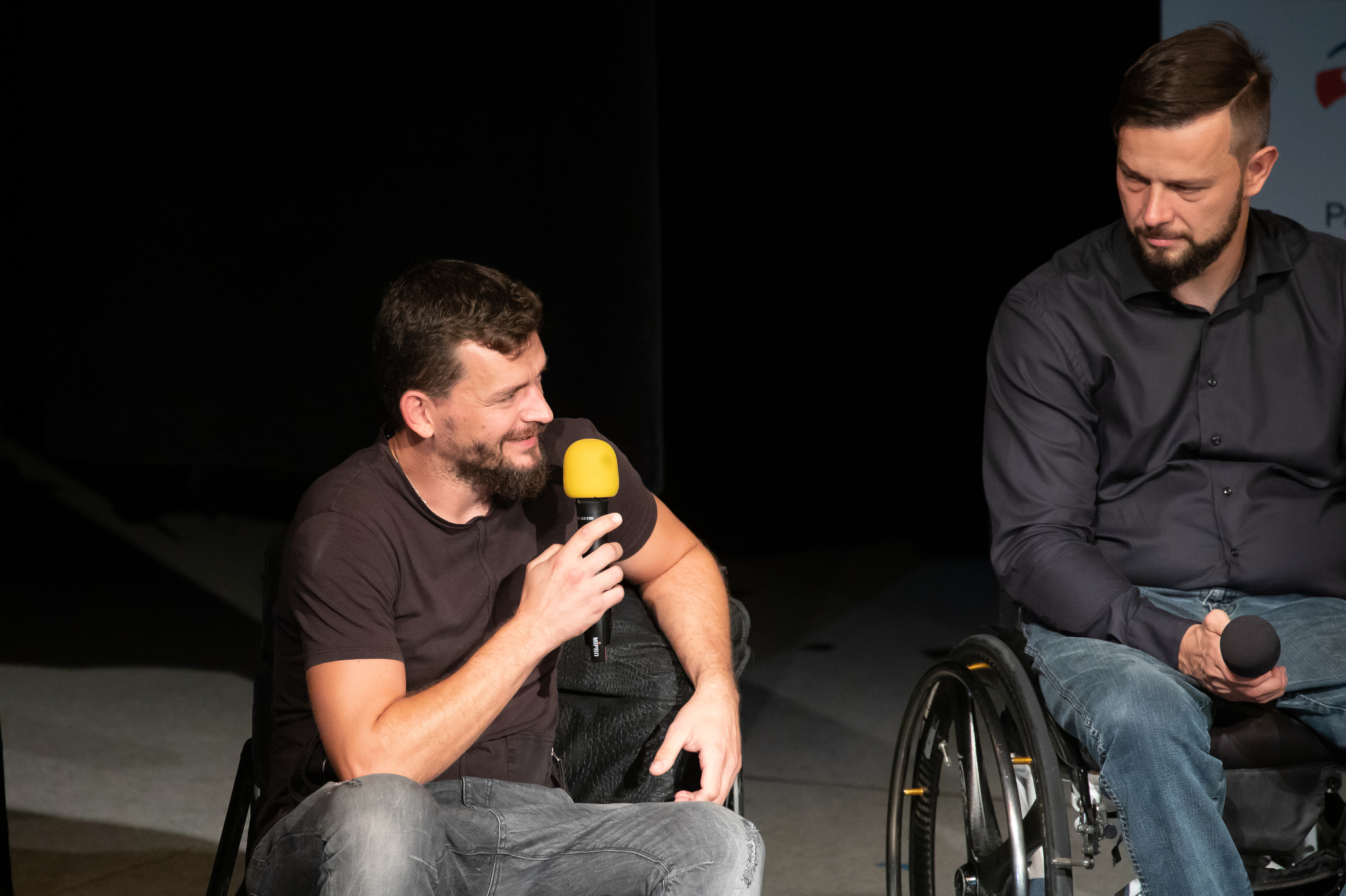 Thanks to the beneficial show, the spectators not only laughed but also helped. They supported the Emil Endowment Fund which will use the money raised for young athletes with disabilities.