These two sports are very similar, the main difference is that bocce is played outside on grass surface, and boccia is played inside. On Emil Open, bocce is divided to two categories – open and mixed. The players compete on the groups of three. Boccia has only open category with subgroups B1 – B4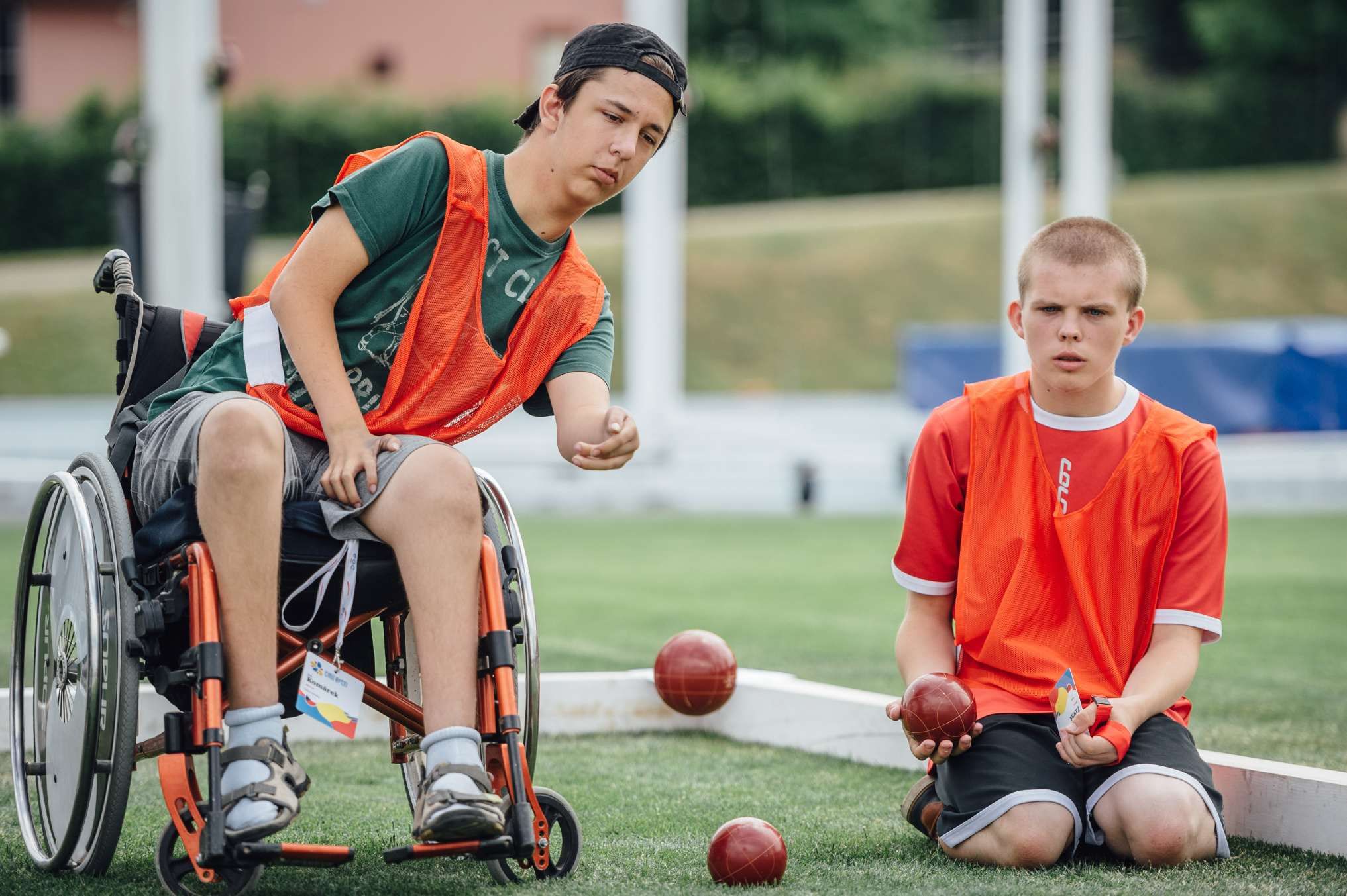 Boccia is a sport designated for physically disabled athletes. According to Paralympics gold medal holder from Rio de Janeiro, Samuel Andrejčík, boccia is similar to pétanque, but boccia is played inside on a flat and smooth surface of 12,5 x 6 metres, with a ball with leather surface, stuffed by ceramic sand. There are one white, six red, and six blue balls. The point of the game is to throw your own balls as close as possible to the finishing ball called jack but in given order. Boccia is a Paralympic sport since 1984, and nowadays it is played in more than 50 countries throughout the world.

"I did not know much about boccia at the beginning, and so I was searching some videos on the internet with my parents and I was watching the various tactics of the players who now I meet at international events," said Samuel about his first experience with boccia. Samuel Andrejčík is not missing at Emil Open 2018. "I preferred the role of an ambassador and moral support this year. Of course, I have my boccia balls with me, so I will play a few off-competition matches. But I will dedicate more time to the support of young talents," adds Samuel.