This is the end of sports at Emil Open 2018. The sporting part of the 7th European Youth Games for the Disabled in Brno has ended on Friday evening. The five sites were closed and more than a hundred sets of medals were given to more than four hundreds of athletes from 16 European countries.

Everyone deserved them – not only winners, but also those who fell behind. We intentionally do not write defeated, because there were no defeats at Emil Open. "We all have won," you could hear at the athletic stadium Pod Palackého vrchem during the closing ceremony of an unique sporting event dedicated to young athletes from 10 to 26 with various kinds of physical or mental disabilities.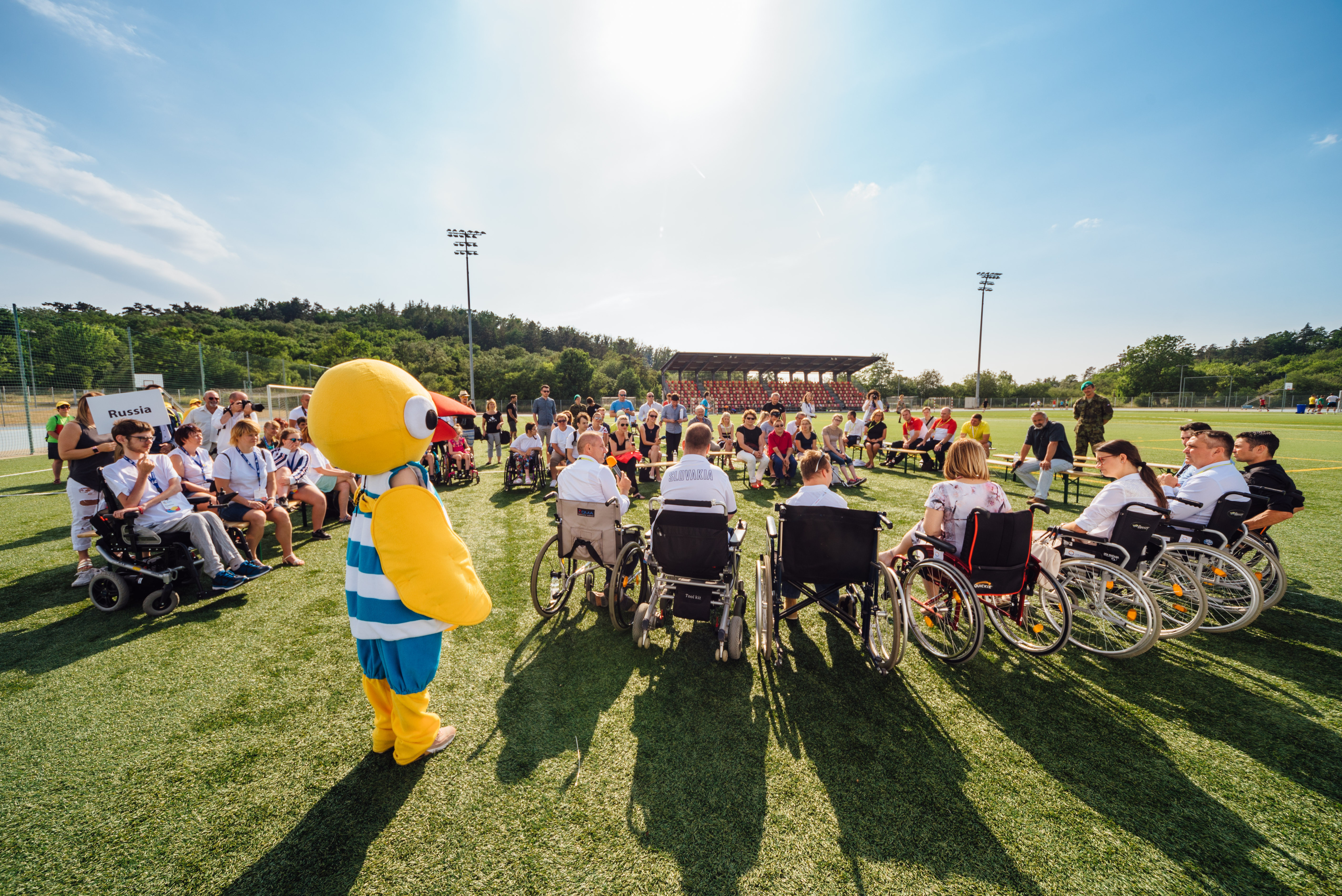 As it usually is, there were thanks given during the ceremony. To all the participants, referees, organizers, to people who ensured accommodation, meals, transport. To the volunteer, without who this logistically though event could not happen.

Guests who came to say goodbye to the athletes appreciated it. Among them there was also Jaroslav Suchý, the sport councilmen of the Brno city: "I saw a few sports today and I have to say you all have my respect for what you performed and achieved here. You were amazing," said the former figure skater.

Vladimír Mana from the National Sports Authority at the Office of the Government was also talking to the stands full of the athletes: "I have been living by sport for whole my life and I have to say you all have my deep respect and I am in awe of what you have performed here. You have enjoyed it and you should enjoy this evening as well. I am looking forward to seeing you next year."

There was applause for Pavel Zbožínek, the organisation committee president, too. For the team he built and how everything worked. "I declare the 7th year of the European Youth Games for the Disabled closed," he said the phrase known from the closing ceremony of the Olympic Games.

So, see you in 2019 in Brno, at the next year of Emil Open!