The participants enjoyed the accompanying program. It was prepared by the Emil Open in cooperation with the League of Wheelchair Users. What was waiting for the athletes this year?
On Saturday, the Emil Open participants enjoyed the program, for example, at the Brno dam. The non-profit organization ParaCentrum Fénix prepared a program in the fresh air in nature. The weekend also included fun in the water park. Over 200 athletes headed to Aqualand Moravia that offers an endless ride for children and adults.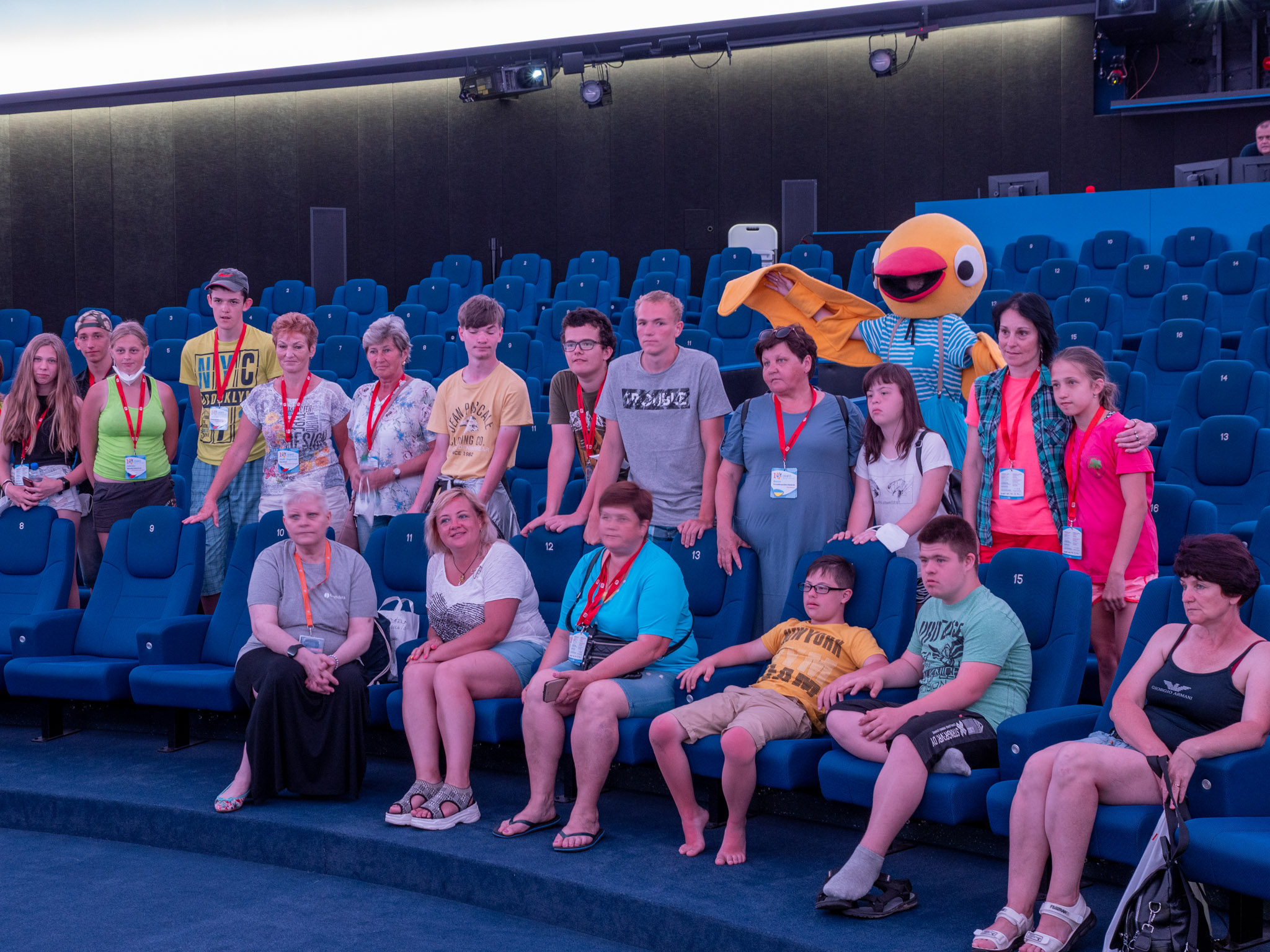 From the cultural side, Emil Open invited everyone for an amazing musical ALADDIN by the ensemble Ponte per l'arte. There was a lot of fun in the BARKA theater. Lovers of hikes went to the center of Brno where a guided tour awaited them. The League of Wheelchair Users organized a program at the football stadium behind Lužánky. The participants were taken to the sun and stars by the Brno Observatory which was screening interesting movies.
Participants could have visited many other places in their free time. One of them was, for example, the Brno Butterfly House Papilonia. Hundreds of exotic butterflies fly there and the climate can be compared to the one in the rainforest. Athletes also had an opportunity to see animals in the popular Brno ZOO. Jump Park ensured fun jumping.
Lovers of stories and history appreciated the visit to the Moravian Museum because it is the second largest and also the second oldest museum institution in the Czech Republic. The Dietrichstein Palace on Zelný Trh and the Mendel Museum of Masaryk University, where genetics was born more than 150 years ago was also worth a visit. Jurkovič's Villa, which is one of the top modernist architecture inspired by British and Viennese work with the elements of folk art, was also part of the program. The Anthropos Pavilion showed the history of Moravia.
The view of the city was revealed after walking up the Town Hall Tower. And the mysterious atmosphere and experience was shown in competitive fireworks within the ongoing IGNIS BRUNENSIS festival.