Brno, 22nd September 2020
Brno had its ninth year of the European Youth Games for the Disabled Emil Open. Despite the current situation with coronavirus, almost 300 participants arrived at Brno Sports Fields. They measured their strengths in summer sports. The jubilee 10th year is awaiting them and it will be held between 23rd and 27th June 2021.
Brno Sports Fields were filled with young athletes with disabilities who took advantage of their training thanks to Emil Open 2020. They measured their strengths in four summer sports, table tennis "dropped out" due to non-participation. Around 100 participants won medals. "Every participant deserves a medal. I am pleased that we were able to organize Emil Open 2020 under such circumstances. And I believe that we will meet in the traditional higher numbers at the jubilee 10th year. We sent one set of medals, T-shirts and accreditation cards to participants abroad who could not come." says the president of Emil Open, Pavel Zbožínek. The organizers also thought about foreign countries during the opening ceremony, where they were represented by flag bearers and figure skaters from TJ Stadion Brno.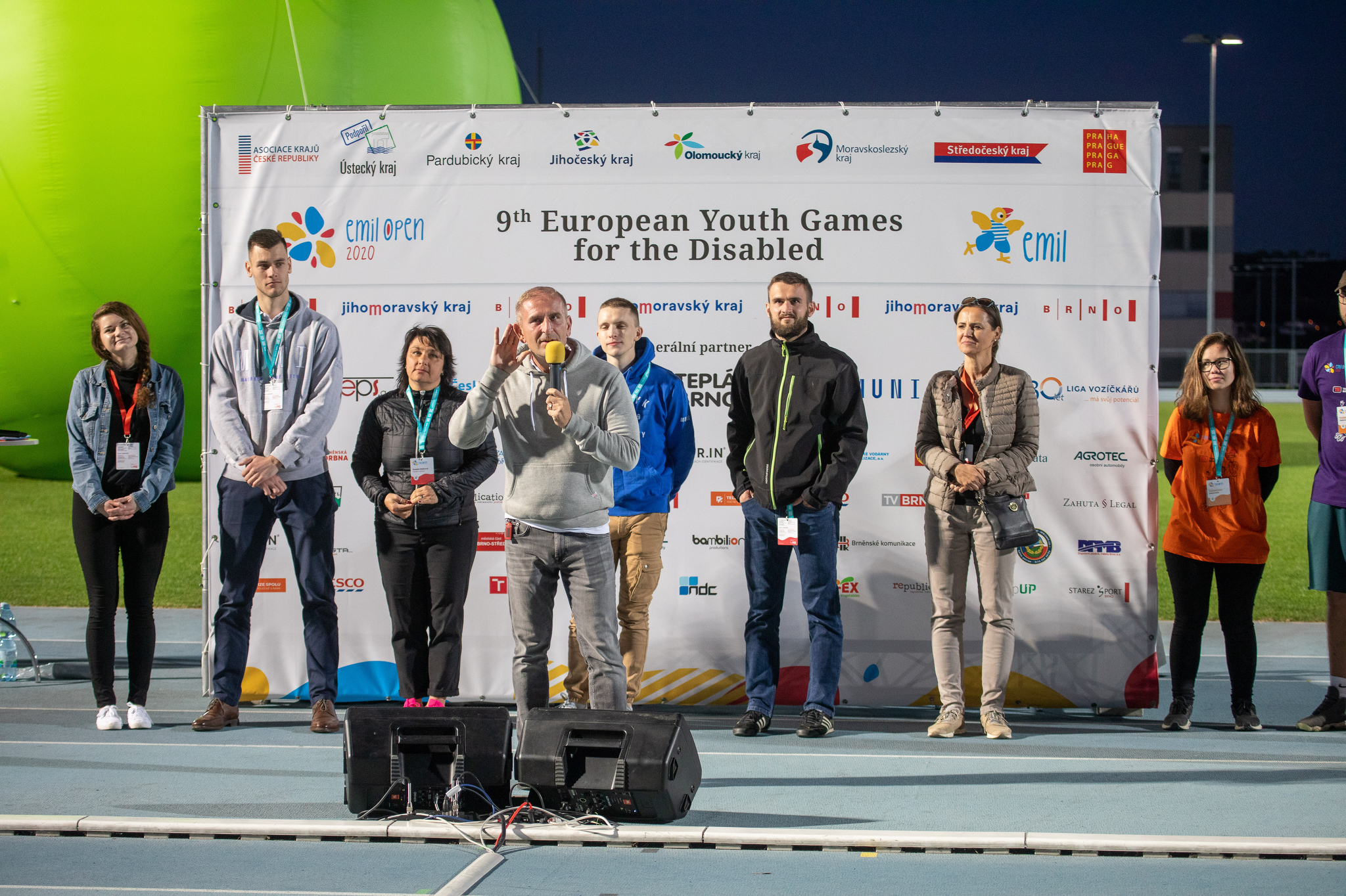 The sports of Emil Open 2020 were athletics, swimming, table tennis and boccia and bocce. "The most popular was athletics, as always. Table tennis was cancelled due to a small number of participants. Despite this, I am proud of all athletes because they again proved that disability is not an obstacle," adds Zbožínek. The paralympic sports which are adjusted to athletes with limited movement are represented at the Emil Open. Sport Boccia is similar to petanque, bocce is also similar but it is played outdoors on the grass.
Disabled youth between the age of 10 to 26 can take part in Emil Open. "Emil Open games are open to young athletes with all types of disabilities. The only thing all participants need is the passion to do sports. Accomodation and food is paid by us thanks to our sponsors, we want to enable everyone to do sports, regardless of their financial situation." says Pavel Zbožínek, the president of Emil Open.
Successful athletes, who reap success at the Paralympic Games, also arrived in Brno. For example Arnošt Petráček with whom the children could swim. "I am glad that Emil Open happened. And that there was such an interest in swimming, despite the coronavirus. Emil Open is a wonderful opportunity to remember the Paralympic Games." said Arnošt Petráček. Aleš Kisý also arrived in Brno, he was the ambassador of athletics. Another famous supporter is six times paralympic winner and world cycling champion Jiří Ježek.
An important milestone of this year was the signature of Memorandum of Cooperation with the Czech Special Olympics Movement, thanks to which, children and youth with mental disabilities can take advantage of more sports in clubs throughout the Czech Republic.
Emil Open was significantly supported by Brno and 8 regions of the Czech Republic. The general partner of Emil Open 2020 was Teplárny Brno. Dozens of volunteers helped at the event. Many regions supported the games financially. The most significant one was the South Moravian Region. The Ústí nad Labem, Pardubice, South Bohemian, Olomouc, Moravian-Silesian and Central Bohemian Region and the capital city Prague also contributed to the participants. And thanks to the partnership with the national Czech Railways, the participants were able to travel to Brno completely free of charge. Other significant partners were SAKO Brno, ČEPS or AGROTEC cars.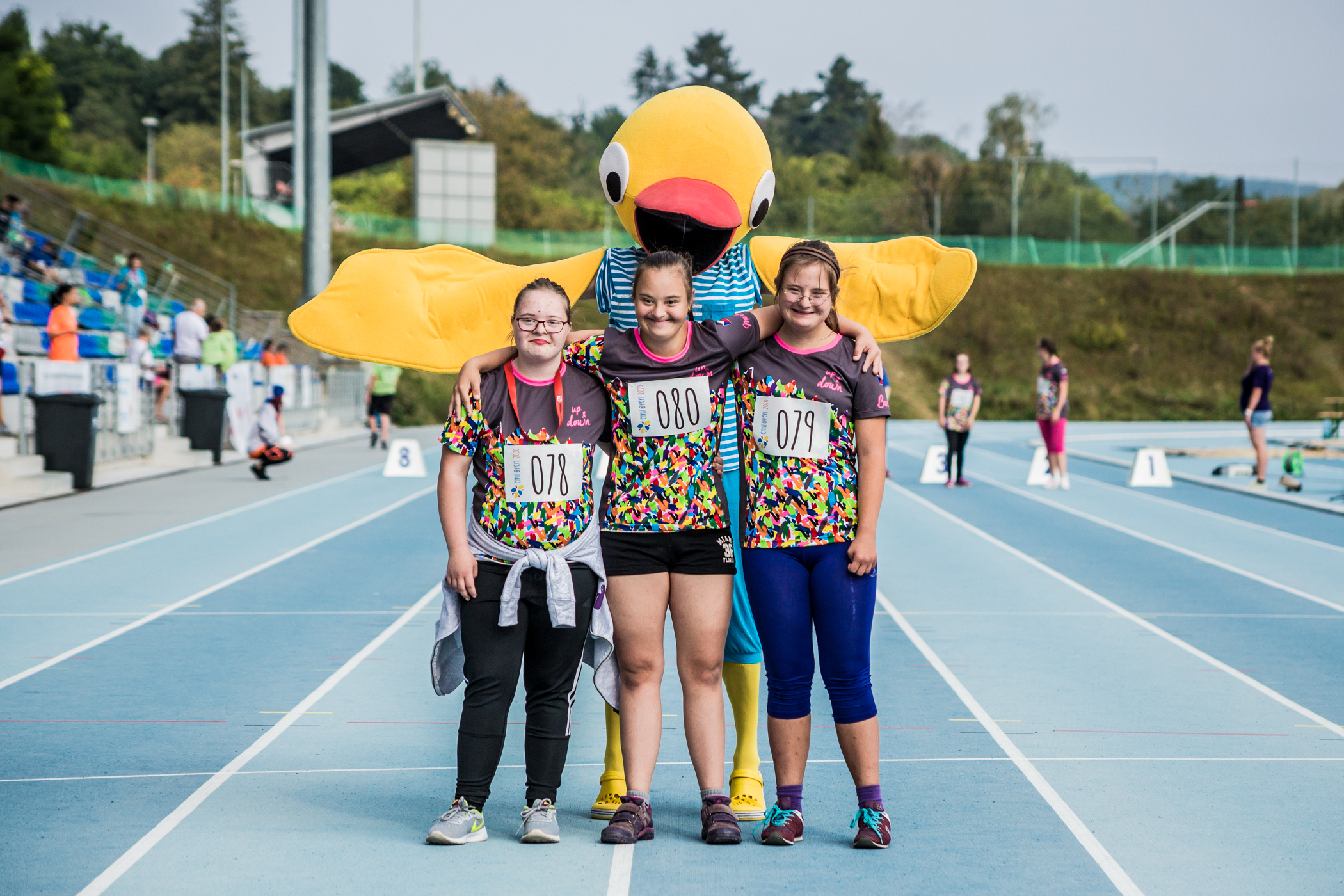 About the organizer - Emilova sportovní, z. s.
Emilova sportovní z. s. is an association founded by the Emil Endowment Fund in order to support the development of physical activities of public and people with disabilities, the organization of sports events and the establishment of sports clubs. The Endowment Fund thus expands and raises the profile of its charitable and sports activities.
The Emil Endowment Fund is a non-profit organization helping children and young people with disabilities under the age of 30 to do sports, especially in the form of direct financial assistance. The Emil Endowment Fund has already supported over 8 thousand individual athletes and sports clubs. Its main mission is to be the symbol of effective assistance to young athletes with disabilities, to help them overcome their own barriers through sport in the Czech Republic, to find new friends and to discover "their" meaning of life.
Find more here: www.emilnadace.cz
About Emil Open
The European Youth Games for the Disabled are an international sports and social gathering of young people with disabilities. Because of the expected number of participants, international concept, scope of sports activities of the accompanying and cultural program, this is a unique event of European format. The event is following successful and significantly growing previous years of the games for the disabled.
Find more here: https://emilopen.cz
CONTACT FOR MEDIA:
Karolína Křenková
M: 608 354 419