More than 100 000 visited the Olympic Festival in Brno so far. On Wednesday, February 21, the organisers prepared so-called Paralympics Day, during which the Emil Foundation was presented.
In the area of Brno's Výstaviště during the Olympic Festival 2018, the visitors could see some sledge hockey matches and figure skating exhibitions also by disabled athletes. The Emil Foundation organizes ice-skating courses for disabled for a second year now, and presented a special figure skating show, prepared specially for the Olympic Festival in Brno together with students from F.D. Roosevelt High School.
"We prepared figure-skating programme for the public, and they could skate also with a few coaches from South Moravian region's clubs. Students from primary and high schools could attend figure skating trainings lead by experienced coaches," says Kateřina Beránková, the chair of figure skating club TJ Stadion Brno. "We prepared common exhibition of young talents from Brno and other towns. We could see famous figure skating athletes on ice as well, for example Eliška Březinová – five times Czech champion, Jaroslav Suchý – Czech republic champion from 1995, or René Novotný – former world champion in Pair Skating, and many others successful former representatives," adds Beránková from TJ Stadion Brno, who in collaboration with the Emil Foundation organizes regular courses of skating and figure skating for the disabled.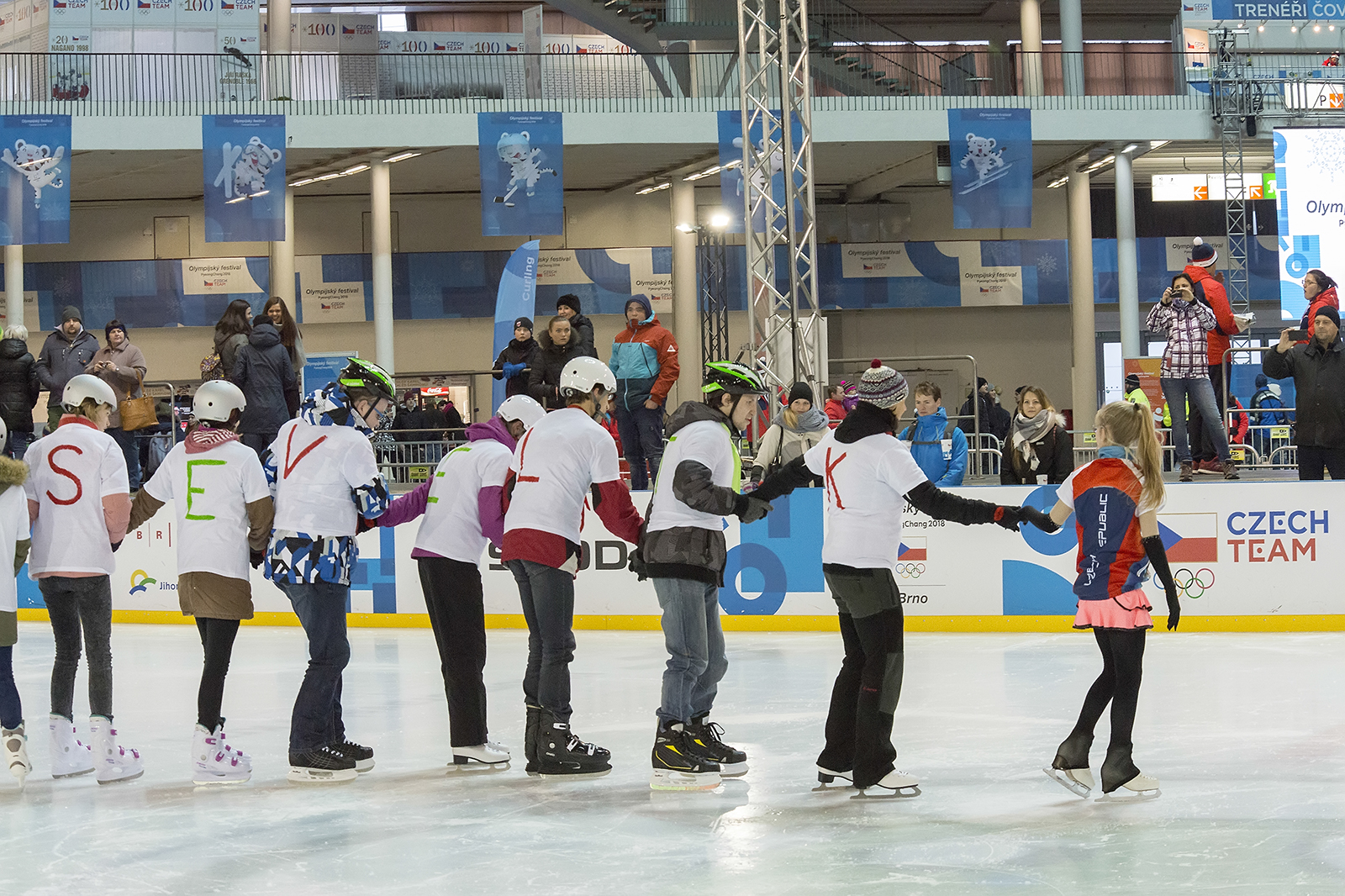 First time winter games edition
The Emil Foundation is preparing something new. Except for the summer edition, which will take place from June 6 to June 10, 2018, they will organize also witer games. The organizing committee is deciding about the place and dates in these days. "Now we are in a phase when we have meeting to choose the region where we will organize the first year of these games. The South Bohemian region sounds promising. The facilities in České Budějovice and great conditions of Lipno nad Vltavou could be the guarantee of a successful event. We feel a big support of the University of South Bohemia, which is a very important partner to us. Other meetings are to be done and we believe we will decide until the end of March, " says the president of the organizing committee, Pavel Zbožínek. The sporting programme is opened as well – so far we are sure about down-hill and cross-country skiing. The organizers believe that there will be interest in sledge hockey, curling and figure skating.
The organizers made a special logo for the winter edition of the games, which they presented at this occasion and which main feature is a snowflake.