Jiří Ježek is one of the most successful handicapped athletes in the world history. He is six times the Paralympics winner and also the worl champion. He competed with intact athletes on a regular basis and in 2013 attended the famous Tour de France race. Jiří is also a big supporter of the Emil Foundation and the Emil Open. Currently he is devoting himself to lectures and this way he is motivating many, not only disabled athletes.
According to Jiří Ježek, big international events are a big motivation for young disabled athletes. They are able to compare to athletes of their age from different countries, and show the energy they are putting into sport during the year. "Of course, it is also an amazing opportunity to make new friends and share the experience with overcoming obstacles that disabled people come accross in their lives," he explains with a smile.
It is the very first chance for some young athletes to go abroad. "Often this is the big lure for them. The games can contribute to revealing of a big talent, and to motivating young disabled athletes to keep working on themselves," says Jirka, and that is why he gladly supports Emil Open every year.
Jiří Ježek is a huge inspiration for both beginners and more experienced cyclists thanks to his successes. "Of course, I am really happy I can be a role model for young athletes, because at the beginning of my career I myself learned from and got motivated by my predecessors. So the circle is closing and now I can pass my experience further," he says.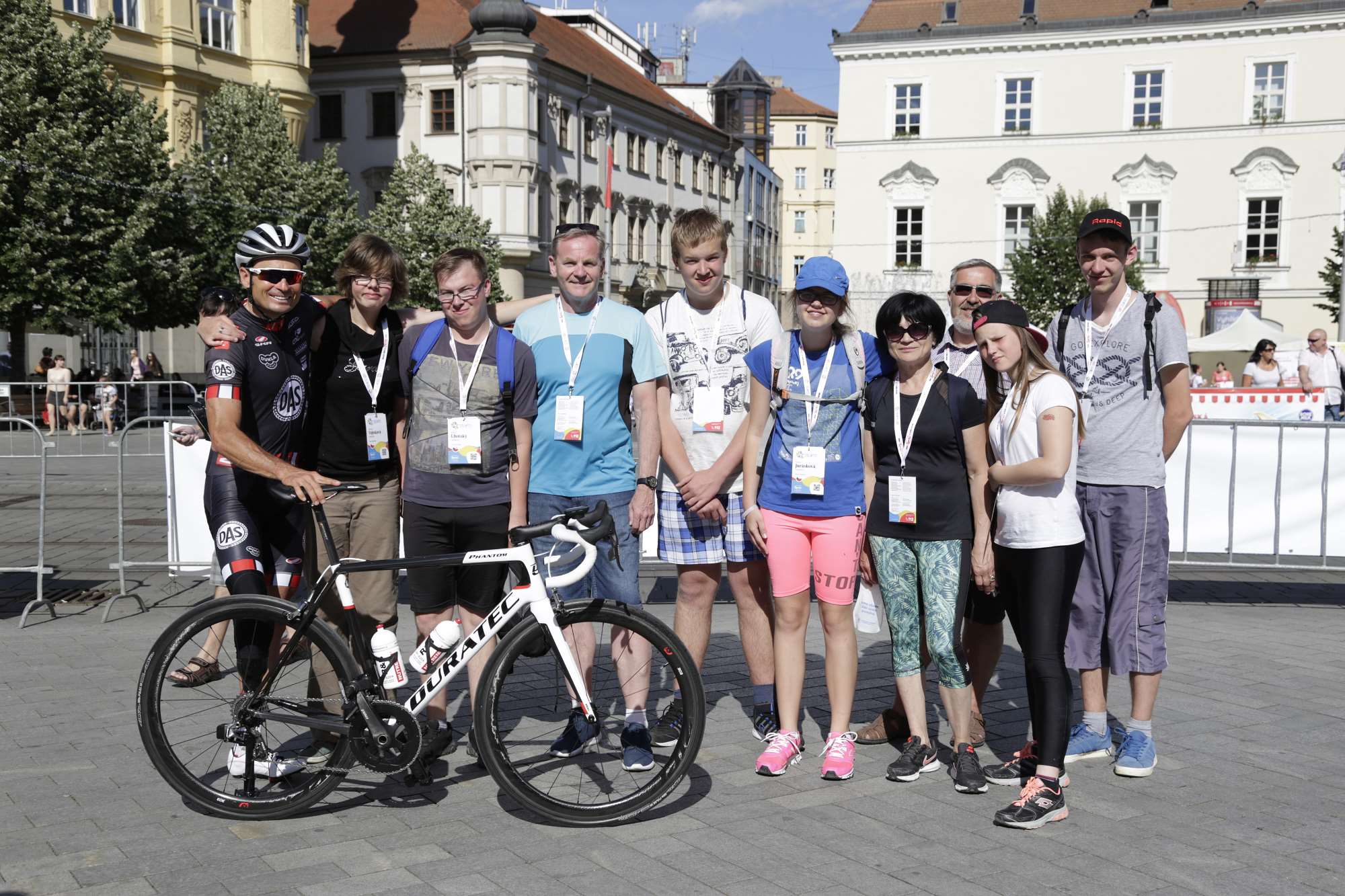 He earned the respect of the sporting world not only by the number of Paralympic medals he holds, but also because he competed with intact athletes. He believes the limits are only where people want to see them and where they seek them. "Sociaty is very open and helpful towards the disabled people and disabled athletes nowadays. At least I perceive it in this way and I am very happy about it," adds the talented cyclist.
The disabled athletes sometimes show more energy and excitement than their healthy colleagues. Jiří says that that might be because the disabled are grateful they can do sports and compete despite their fate. "Every one of us had to fight their way to sport and we value it more," Jiří shares the way he looks at the determination of young disabled athletes.
Jiří lost his leg as a kid during an accident. Most people would give up, but he did not také against life. "The injury helped me to discover inner strength, will to overcome pain, laziness, and discomfort. And also desire to achieve something. I believe everyone has these things inside themselves, we just need to dicover them," explains Jiří, who found his motivation thank to the injury in his childhood.
He has already finished his professional career, but remains close to sport. "It would be a pity to leave everything just like that. Cycling is my life, so I try to keep cycling, even though much less than before. But the delight is bigger when I find two hours for a nice trip," says the cyclist about the end of his career. Right now he runs lectures about motivation, healthy lifestyle, the way to success and overcoming obstacles. He keep cooperating with a few charitable projects, such as Emil Foundation.
Jiří used to cycle five hours a day, and he covered more than 30.000 kilometres a year. Now he is glad if he manages to find two hour for cycling every other day. "I go running and work out half an hour every morning. My body is used to exercising, I still love sport," he says. He does not regret he chose cycling as a sport he dedicated his life to. "I became the best in thw world in my sport, who can manage that… Moreover, I met my beloved wife Soňa thanks to the cycling, so I can say cycling brought me the most important in life," says the athlete.
All the turning points, such as time trial at Tour de France or the first Paralympic gold medal, were very strong and emotional for Jiří. "I am really, truly grateful for that. I had to work hard for it, but I was also lucky and many great people around me, who were helping me on my way to achieve that," he explains. He got a lot of experience and strong friendships from cycling "I believe I can use it all in future years of my new life," Jiří Ježek closes the interview.