The Emil Open 2020 participants have already finished one day of competitions but today they keep going! There is also an evening closing ceremony awaiting them. They are also looking forward to the rich accompanying program in Brno. We interviewed a few athletes for you!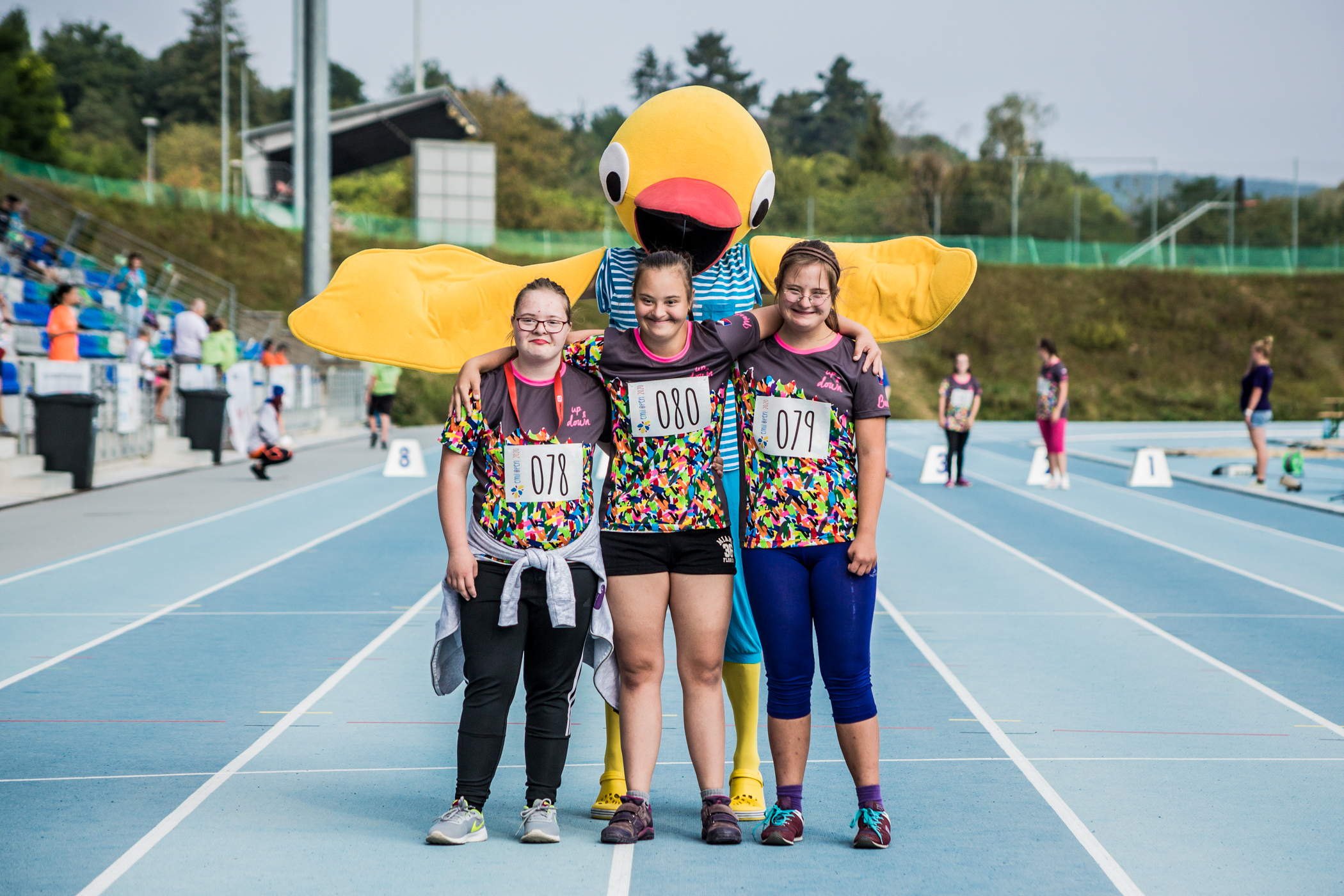 Nela Divošová
I take part in swimming. I came from Zlín and I really like Brno! I trained in our swimming pool with my trainer. I look forward to jumping into the water today. My dad and my trainer both support me at the Emil Open.
Šárka Palámová
I am accompanying my daughter Kateřina who will take part in swimming. This is our first time at Emil Open and we really like it. I have already been to Brno many times, I have a friend here. But today, my daughter and I, we want to visit the Brno ZOO.
Denis Karas
This is my first time participating in athletics. But I like it here. I have already finished athletics and run and I am satisfied with the result. I won second place. When we finish here, we are going to the trampolines.
Jan Karpisek
This is my second time at Emil Open and it is amazing here. I like the stadium. I run and throw a ball. I am satisfied with my performance today. I am also looking forward to our trip. We are staying until Saturday. I look forward to new friends too.
Patrik Karas
This is my third time and there are three of us - brothers. I run 200 meters and do long jumps. We train with a trainer. We are also preparing for next year but I do not know yet what I will compete in. I also enjoyed the opening ceremony and the rapper. Our teacher will support us at Emil Open. :-)
Alžběta Suchá
This is my third time. And there has never been anything I wouldn't like. We came from Domažlice. I train for Emil Open but it was slightly complicated because of coronavirus. When I finish swimming we are going to see the butterflies in the butterfly house in Brno.
Nela Durčáková
I have already finished my competition today, I ran. I did well. We train at school. I came from Karviná. We are going to see the butterflies today.
Arnošt Petráček, the swimming ambassador of Emil Open 2020
I am very pleased that Emil Open is happening. There are many swimmers, even though there is coronavirus. I am happy we can meet and compete. Emil Open is a great opportunity to remember the Paralympic Games. I am also happy I am the ambassador of swimming this year. I can show swimmers how to swim even with this type of disability. It is amazing that people swim and that they are interested in swimming with me. I am grateful I can be here today.