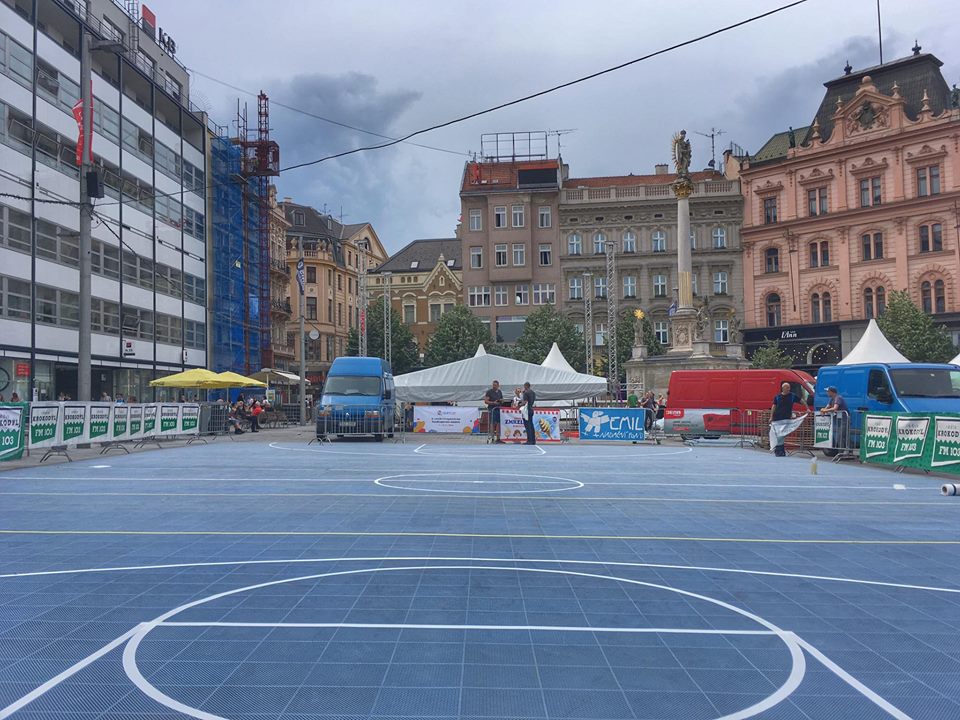 Emil Open is not only about sport but also about the rich accompanying cultural and sports program. Check out what you can expect on the Svobody Square from Wednesday till Friday.
European Youth Games for the Disabled Emil open are starting on Wednesday and you can expect many accompanying events starting in the afternoon. You can try rugby on a wheelchair and later on see a dance performance by the F.D. Roosevelt High School. The program will graduate later with the Opening Ceremony at 4 p.m., culminating with the concert of a well-known music group "Tap Tap Tap" one hour later. After that there will be the famous Show of Jan Kraus with some secret guests and the subsequent signing section at 7.30 p.m. Even on Thursday there will be definitely an interesting program as well. At one and three o'clock in the afternoon, come and have a look at the floorball of wheelchair users along with the Wheelchair Leaders' League, paragliding or dogdancing. At 2.30 p.m., Jirka Suchanek will play table tennis.

Between four and five o`clock, TOP SPEED event will be prepared with the famous Paralympic champion, Jirka Jezek. The cultural program will bring musical performances, which will be presented by Brno Municipal Theater from 5 p.m. Until 7:30 p.m. there will be a presentation of AVOY Brno and floorball of the blinds.
Friday starts traditionally at 1 p.m., when a hand bike-simulator, floorball and mono-ski are prepared to be run under the Prague Wheelchair Sports Club. At 2.30 p.m., the dance performance prepared by the special Ibsen School will be performed. Later on, SK Kometa Prague will show you sitting volleyball.
Between 3.15 and 3.45 p.m., JK Fany Hostenice has prepared dogdancing and paravoltiz. The program will continue with a demonstration of wheelchair basketball, paragolf and culminate with an interview with Radek Prochazka , following with a demonstration of the boccia sport.

On Svobody Square, you can check our various accompanying program, as well as the individual stands of Emil Open partners. Come and try a sound shooting or walking with a white stick along the blind track at Tyflocentrum stand. The University of Defense will test your physique - whether it's jumping over a rope or throwing tennis balls. Other stands will also be prepared by the South Moravian Region, TIC Brno, Eprin, Sivak, Kocianka Center, Road Safety Team and others.