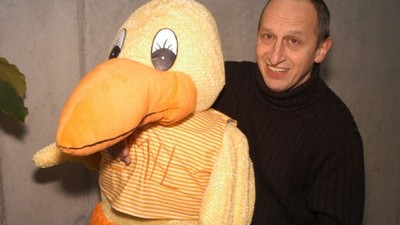 It will be a celebration of sports and life, fun and arts. The European Youth Games for the Disabled will not be only about sports but also about the rich accompanying program. From Wednesday 7 June, there will be many events prepared in Brno. Do not miss it!
Not only the particular facilities but also the places like náměstí Svobody, hotel Voroněž, VIDA park, or Boby centrum will become he centre of events of the Emil Open 2017. We start at noon on Wednesday 7 June at náměstí Svobody (Svoboda square) with the demonstration of para sports. At 4 pm, you can look forward to the opening ceremony with the city representatives and the Games ambassadors Jan Kraus and Jiří Ježek. The opening ceremony will be crowned by the special The Tap Tap concert and with the autohraph session starting at 6 pm.
"The ones who are famous in any field were or will become guests in some kind of a TV show. But our specialty is that we sometimes have guests who have never been in any show before, and maybe will never be in any. I have always longed for them. But I do not know the guests in brno yet," said Jan Kraus, the famous Czech actor and moderator in the Emil Open interview.
In the following days, you will get the chance to try basketball at the Svobody square, rugby, wheelchair floorball, football fo the blind, boccia, table tennis or handbike. On Thursday from 4 pm, the speed race with the six time Paralympic champion Jiří Ježek called Top Speed is prepared. It will be followed by the special performance of the City theatre Brno on the sports topic.
On Friday, go for sure to the hotel Voroněž when sometimes between 11:00 am – 3:00 pm, you will see the wheelchairs abseling – something you have never seen before.
The Saturday will close the rich program of Emil Open 2017 with the special closing ceremony in Boby centrum. But you will have the opportunity to accompany our athletes from 9 am to 2 pm on the trip in ZOO, astronomical observatory, VIDA park, or Brno dam, or just a stroll around the city centre.
Check the full program here.