It is the first time you can try archery at the 11th European Youth Games for the disabled. Šárka Pultar Musilová has been a professional archer for many years. During her sports career, she has gained a lot of experience that she can apply at Emil Open as the Director of Archery. She has also become the face of this sport discipline for this year so she is fulfilling the role of ambassador.
Can you briefly introduce yourself and tell us something from your professional life please?
My name is Šárka Musilová, I am 31 years old and I come from Trutnov, where I also live. I work as a social counsellor for the eldery and I also do archery on a professional level.
What are your greatest sports achievements so far?
It's quite a lot. I am currently the world record holder for 18 metres indoors. I was third at the Czech Healthy Athletes Cup. We won a bronze medal in the mix team category in Rio de Janeiro in 2016 and we even defended our second place in Tokyo one year ago. I also brought a silver medal from Tokyo in the individual category. Archery just fell into my lap and discovered a talent I didn't even know was there. I believe that many will discover theirs at Emil Open.
What led you to archery? What is your story?
I had a spinal injury when I was 19 and I ended up in a wheelchair. Then I went to a rehabilitation stay at the Paraple centre in Prague where I met archer David Drahonínský. He offered me to try archery. I didn't hesitate and gave it a shot. Archery got me. I've been shooting ever since and I hope to keep getting better.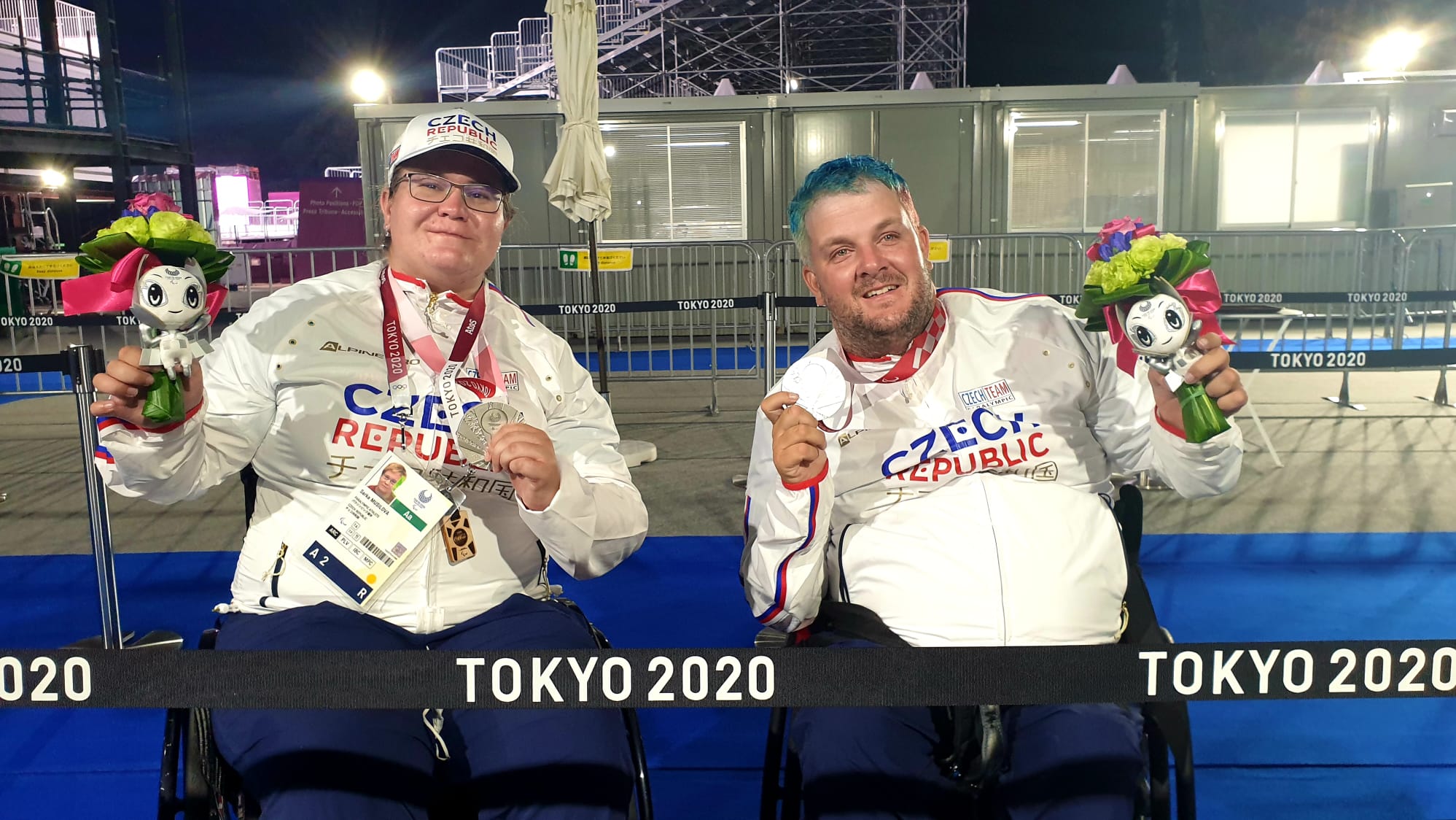 What led you to Emil Open?
I had known about Emil Open way before but it never crossed my mind that I could become the archery ambassador and the competition director. I know Aleš Kisý, who is the ambassador of athletics and who will also present wheelchair rugby at the 11th European Youth Games for the disabled. He asked me if I'd be interested in organising archery competitions and he put me in touch with Mr. Zbožínek and Mr. Kocůrek. We agreed to work together and that's how I became the director of archery, which the participants at Emil Open will be able to try for the first time this year.
How excited about your first Emil Open are you?
It will be an amazing experience for me, to see many young athletes interested in trying something new. Maybe someone will like archery and we'll arouse their desire to do something new.
I am probably most excited about gaining new experience in working with another group of people. I am used to working with physically disabled and healthy people but I have never worked with other disabilities. We even came up with a new discipline, everyone can do it and I believe that everyone will enjoy it.
Can you tell us what special discipline it is?
There will be different arrows, special ones and instead of targets, there will be a different target - what will it be? You will see.
What do the archery preparations for Emil Open involve?
The first task was to obtain archery equipment. We managed to establish cooperation with, for example, the Business Academy in Jánské Lázně. We are also pleased to cooperate with Archery.cz, where we purchased special bows. We also have to train volunteers, especially in terms of safety on the sports ground. Even though the participants will not get any dangerous arrows, archery itself is a little bit more dangerous sport. We have to make sure that not only the athletes but also companions and volunteers know what to be careful about.
What do you wish Emil Open in the future?
I wish for many athletes to find their way to Emil Open, especially the ones who do sports for fun. I wish for many volunteers and organisers to help for as long as possible. They are great people and they do a lot for many disabled people. And most of all, I wish for at least a hundred more games.