Yesterday, an hour before noon, everything came to life in the streets of Brno - thanks to the parade that included a live drum show. The joyous parade walked through the heart of Brno thanks to the opening of the ninth European Youth Games for the Disabled Emil Open. One of the stops was the courtyard of the New Town Hall. The participants were also greeted by the mayor Markéta Vaňková. She will also visit the Brno sports grounds to support the participants.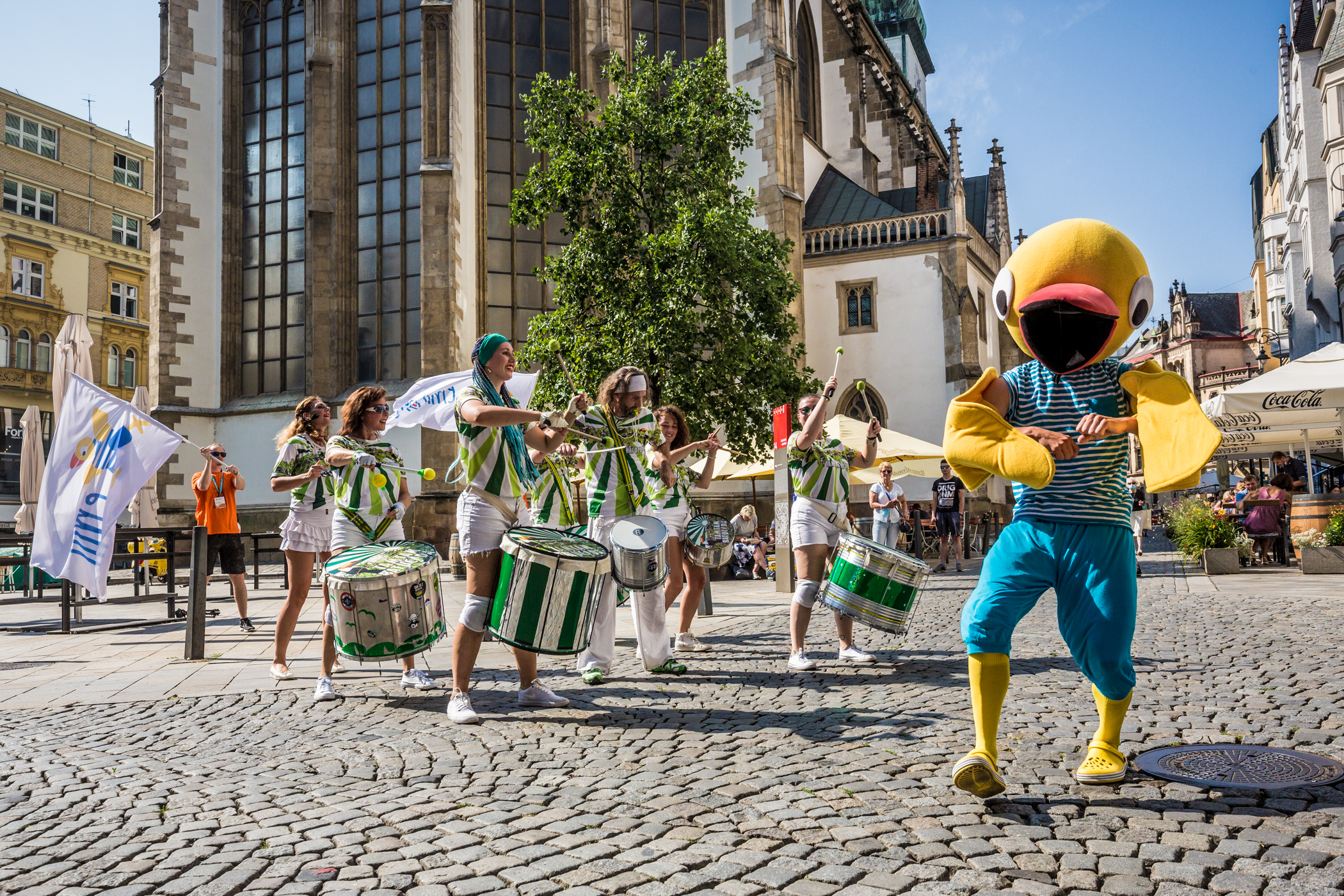 The sounds of the drums, laugh and a lot of joy. That and way more was seen and heard in Brno. Because there was a parade that was part of the Emil Open opening. The cuddly mascot of Emil Open was not missing - a yellow bird - nothing can stop him. He also comes to support hundreds of participants with disabilities who will measure their strengths in summer sports.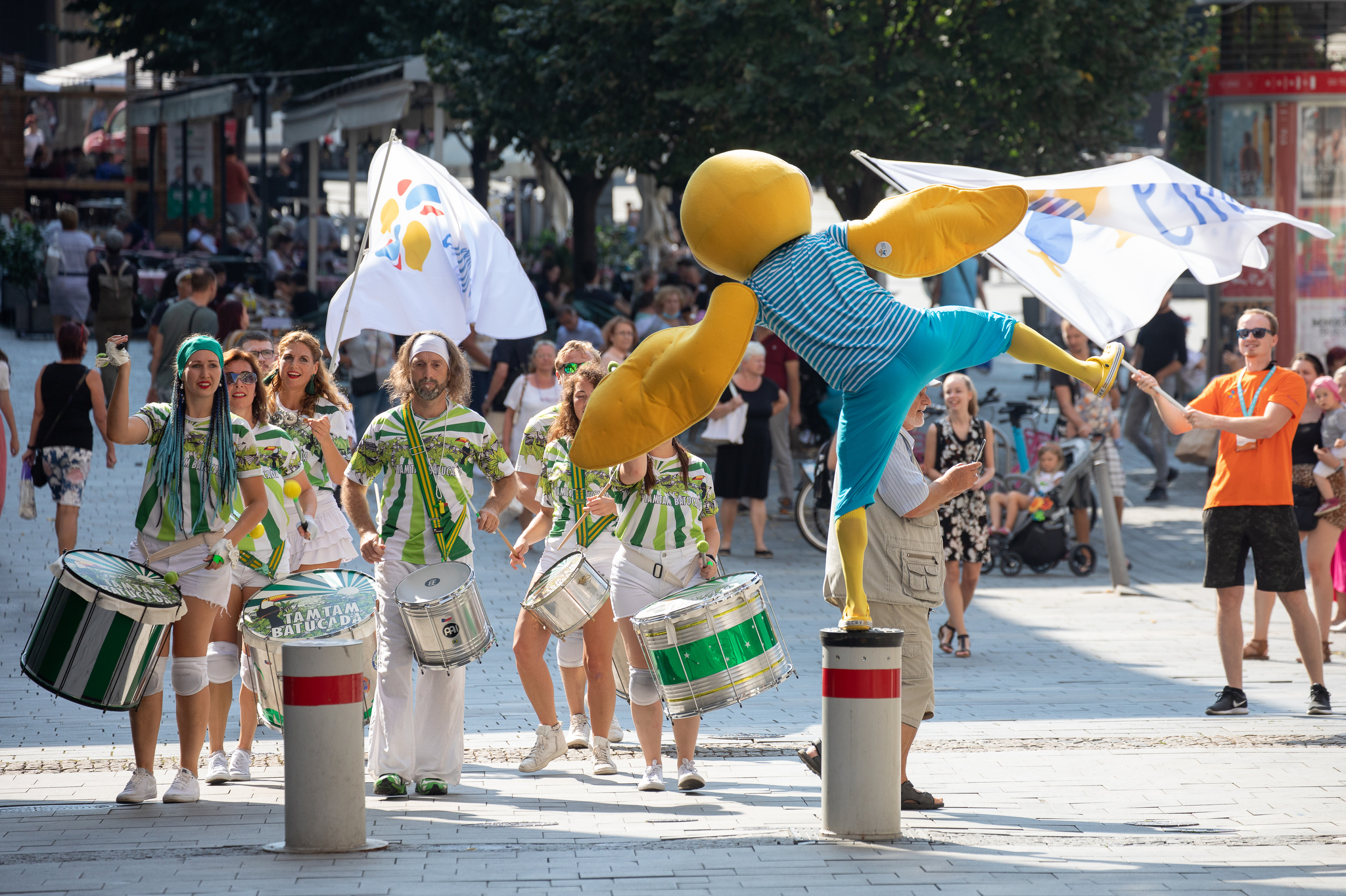 The parade also walked around the Brno Town Hall where there was a traditional town hall briefing. The mayor of Brno Markéta Vaňková welcomed the participants.
"Brno is a proud partner of this event that gives people with disabilities an opportunity to do sports. As a city, we also offer very interesting places where I want to invite the participants. I am also pleased that thanks to Emil Open, we can move a bit further in our task - and that is to show that a disability is not an obstacle. I wish all participants a lot of strength and I believe that they will enjoy their time in Brno," said Markéta Vaňková. Youth with disabilities between the age 10-26 can sign up for the Emil Open competitions. "I would like to thank all Emil Open 2020 participants for the courage they enter this competition with. Our huge appreciation also belongs to volunteers who help with the organization." And also the project patrons, a six-time Paralympic winner Jiří Ježek is one of them," added the deputy Petr Hladík. The participants will measure their strengths in many sports, for example athletics or swimming. Sports such as boccia and bocce are not missing.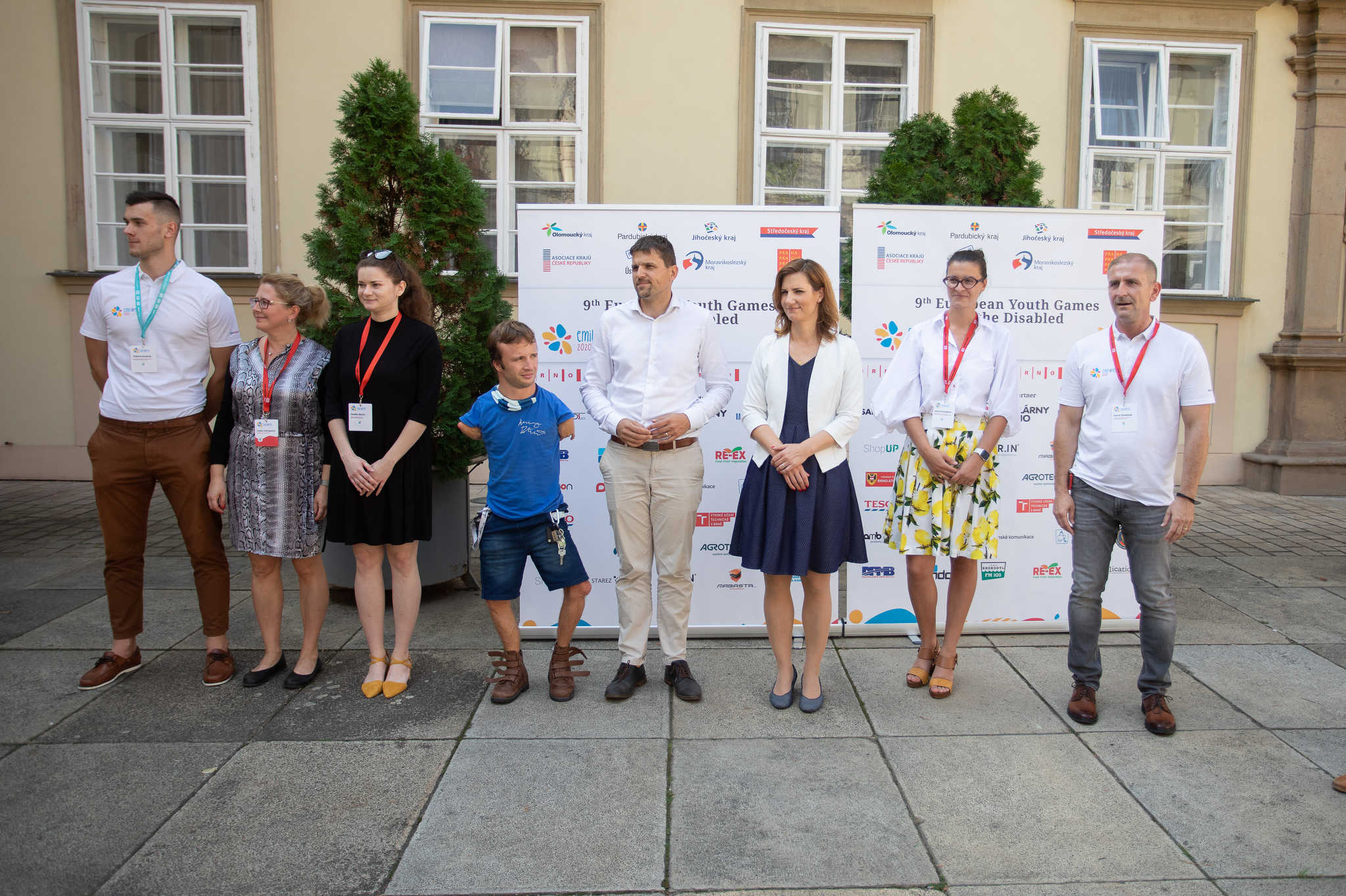 Festive opening ceremony or beneficial show with Jan Kraus
The festive opening ceremony Emil Open 2020 started yesterday at 4pm in the sports grounds of the Technical University in Brno Under the Palacky hill (Pod Palackým vrchem). The parade of flag bearers and music and dance performance were not missing. "We introduce and support the teams and their trainers. We also greet athletes from abroad who could not come due to coronavirus," said Pavel Zbožínek from the Emil Endowment Fund.
The evening beneficial show Eye to eye (Z očí do očí) with Jan Kraus in the Brno theater Radost finished the first day. The entrance fee money goes to the Emil Endowment Fund.