The European Youth Games for the Disabled start on Wednesday 16th September. A team of future journalists will also take care of the media coverage of the event - these are children who create videos or written news under the auspices of experts. These are also children with disabilities.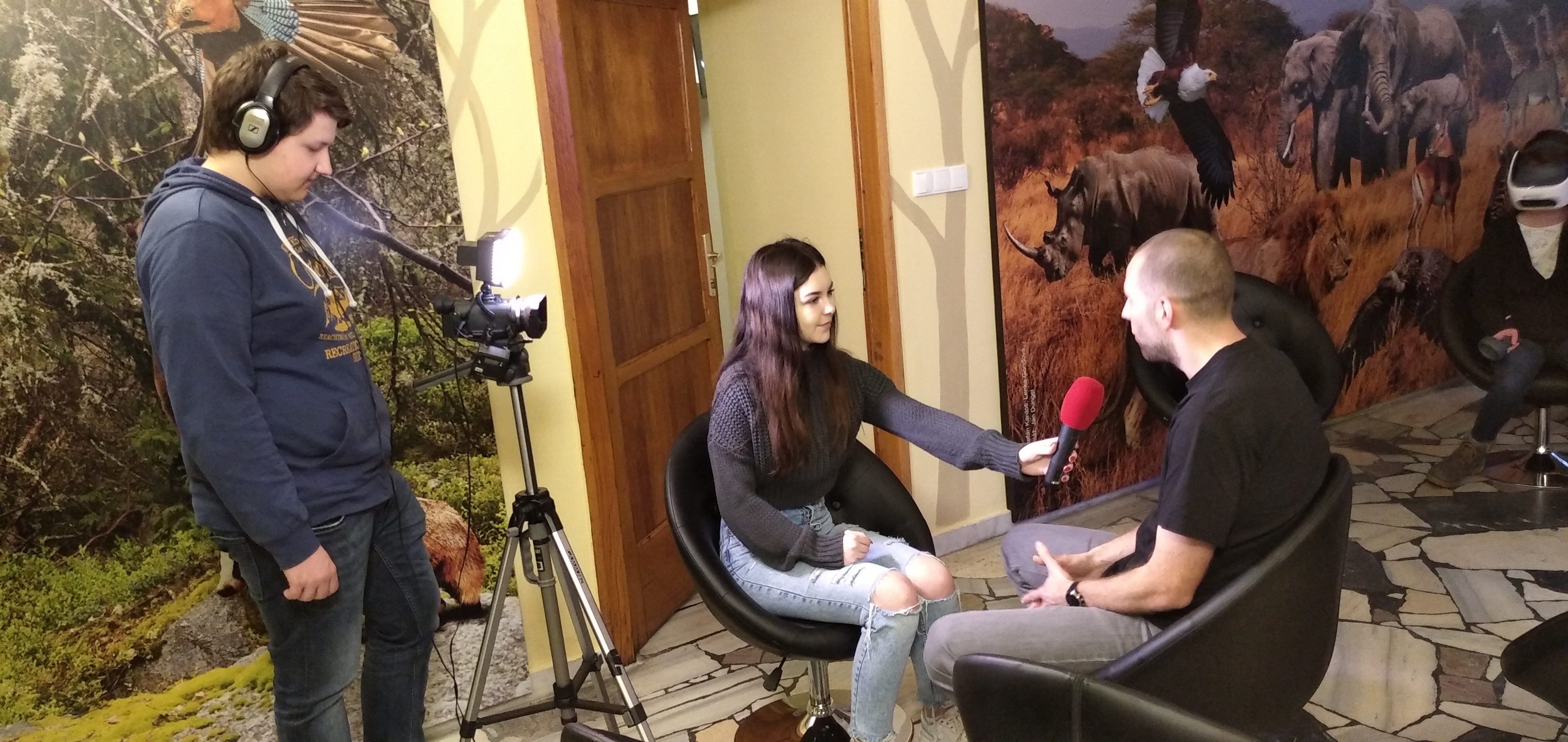 Students from Television will also report on what the ninth year of Emil Open will look like this year. ,,The teams consist of more than twenty children who are interested in video creation. They will also be complemented by young people with disabilities. For example, one of them can cut the output only by using the head, without the use of hands. The whole redaction then works under the auspices of experts from practice," describes Jaromír Kučera from the JUNIOR Television.
The project is supported by the city of Brno, it takes place under the auspices of the mayor of the Statutory City of Brno JUDr. Markéta Vaňková, Councilor of the Statutory City of Brno Mgr. Jaroslav Suchý for education and sport, also in cooperation with the Department of Education. ,,This project was created for all pupils and students who are interested in television news. It is an ideal practice for them because they are led by top experts and they work with professional technology. It is up to each student whether they decide to cut the output, shoot or moderate," says Kučera.
Journalists with disabilities will get involved in the event through the HandMedia project. It is dedicated to the video creation for the disabled, but based on the experience of some members of the implementation team who are disabled themselves. ,,We create a video guide which helps provide the information needed for basic operation. It helps people with disabilities to manage visits to offices, hospitals, sports facilities or, for example, cultural facilities," says Kučera, who is the author of the project.
For example, Michaela Janků will be working on EMIL OPEN 2020. Here you can check out how to cut videos without hands: https://www.youtube.com/watch?v=siysGI44nKA&t=12s.
Marek Meister is also the member of the editorial staff: https://www.youtube.com/watch?v=A2TtwnTBysM.